- One of President Rodrigo "Digong" Duterte's political agenda during the campaign was shifting the present government to federalism
- Federalism has a lot of pros and cons and would definitely raise debates in the Congress
- Retired Chief Justice Reynato S. Puno sheds light on the proposed federal form of government
Retired Chief Justice Reynato S. Puno explained Tuesday, July 5, during the monthly meeting of the Philippine Constitution Association (PHILCONSA), the difference between the current unitary form of government and the projected agenda of the Duterte administration - a federal form of government.
According the retired chief justice, in the existing unitary form of government in the Philippines, all power comes from the central government. Power can legitimately be distributed to the local government units, and when it is done, they are called delegated powers.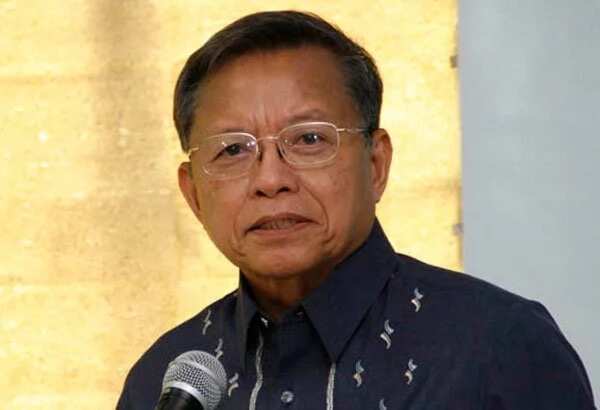 "Delegated power to our local government units can always be taken back by the unitary government simply because they are delegated. They can be taken back, modified, revised by the central government according to what it perceives as the needs of the time."
READ ALSO: Congress speeds shift to federalism
"This cannot be done in a federal form of government because in the latter, some powers that will be given to the local government units would be derived from the constitution itself, and not from the central government. In other words, these powers can never be taken back by the central government. That is essentially the difference," Mr. Puno said.
The retired chief justice, who is also the President Emeritus of the PHILCONSA, added that "It is all about the wise allocation of powers."
"What powers would be given exclusively to the federal government? What powers would be given to the state governments? What powers will be shared between the federal government and the state government? And who exercises the reserve powers? The bottom line is to determine the best distribution of powers given the situation of the Philippines."
READ ALSO: MILF: Federalism may or may not solve Bangsamoro problem
He also explained that reserve powers are the powers which you do not find specifically enumerated in the constitution, but necessary to be used by whichever government for the survival of the state.
Chief Justice Puno is described by his successor, late Chief Justice Renato Corona, as one of the greatest chief justices of the Philippines. He has been granted several awards and honors both locally and internationally. - HB, Kami Media
RELATED: Duterte administration: By 2022, Philippines will be under Federalism
Source: Kami.com.ph