- An Italian national was arrested after police officers saw her growing pots of Marijuana at home
- The cops were tipped off and even managed to arrest the woman's son and his friends after suspecting that their alcoholic beverages were mixed with marijuana
- The woman reasoned that it was only given to her under the assumption that it was Lagundi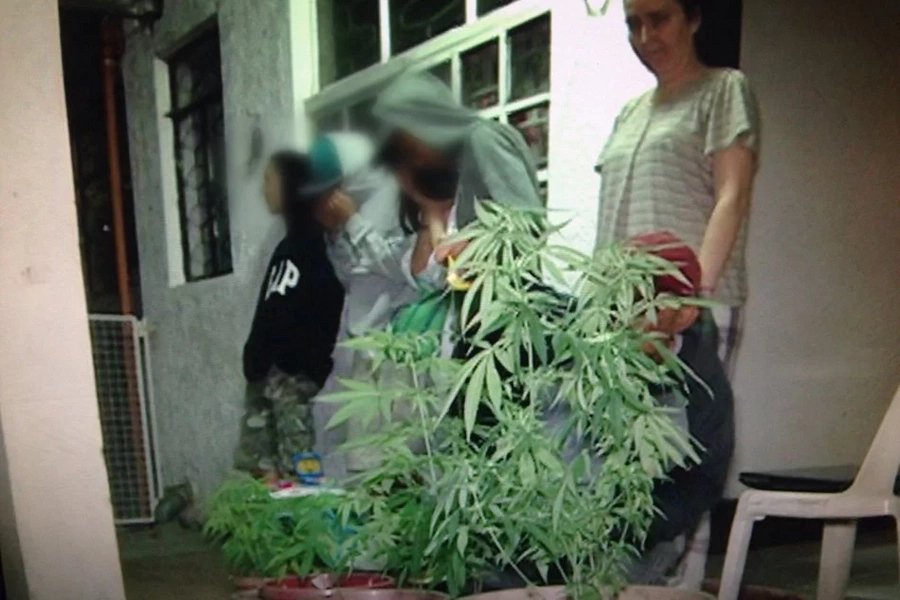 Last week, June 29, police officers received a text message informing them of a rowdy drinking session within the area. They were surprised to find more than what they have expected was just a warning worth of incident, to be a case even bigger.
Upon their arrival to the scene, the cops took notice of the pots where Marijuana was planted right away. They managed to arrest an Italian national who was suspected to be growing the said plant in the veranda of her house.
In her defense, the female suspect who remained unnamed said that the plants were only given to her by an Igorot lady. She was informed that it was Lagundi, a plant known for its medicinal benefits and is commonly used as treatment for cough and other respiratory troubles.
READ ALSO: Celebrities visit drug lab in Parañaque
The woman then claimed to be surprised and confused when police officers informed her that it was Marijuana instead.
Speculations as to whether the woman is truly innocent or is simply a cunning criminal are still being considered. However, the latter appears to be more supportive to further evidences the police officers had stumbled upon.
Aside from the lady, they were also able to arrest her son, along with his friends, who were the cause behind the disrupting drinking session they were tipped off. They were suspected of drinking alcohol infused with Marijuana.
READ ALSO: Aquino: Family is important in drive vs drugs
The officers managed to confiscate about 6 pots of alleged Marijuana from the Italian national and her son.
The suspects are currently under the custody of the Baguio City Police Office Station 3, facing charges with violation to Republic Act 9165 or Comprehensive Dangerous Drugs Act of 2002.
The difference between the two plants has caused confusion to some as their appearances do look similar. Both Lagundi and Cannabis (Marijuana) could grow up to 5 meters. However, while the leaves of the Lagundi plant is pointed with 3 to 5 leaflets, the Cannabis possesses thin, jagged leaves with 5 to 7 leaflets. Make sure to also check the plants' barks as Lagundi was said to be reddish-brown in color, but Cannabis was only green. - HB, Kami Media
RELATED: Davao City's rehab centers for drug addicts, youth offenders
Source: Kami.com.ph