- Prof. Astorga wrote a Facebook post calling for Philippines' social institutions and human rights defenders to "speak the truth" about Duterte's vigilantism
- She had to re-post because her first post was "mysteriously deleted"
- She accused Duterte of creating a lawless society because of his actions and platforms concerning the mitigation of crime
A former professor of Ateneo de Manila University (ADMU) has recently gone viral online after posting controversial remarks against the new President of the Philippines on Facebook.
Prof. Christina Astorga, who now lives abroad, wishes to call the attention of the Supreme Court, Congress, the Office of the Ombudsman, the Commission on Human Rights (CHR), the Catholic Church, and media to reveal the "truth" about President Rodrigo Duterte's vigilante killing. She wants to put an end to the President's blatant vigilanteism because she believes that it is unconstitutional, illegal and immoral.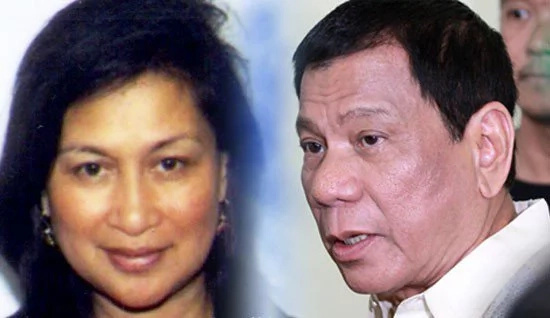 This was taken from a new post, because her original post was "mysteriously deleted" from her Facebook feed. She reposted this open letter on Sunday evening, June 3, urging her friends and followers to share her status so as to increase awareness and publicity.
READ ALSO: Duterte banknotes to be out this year
Her open letter does not just condemn the President's alleged vigilantism, but his approval of letting ordinary citizens - as well as the communists - engage in it as well. She argued that only those with professional training and expertise on the matter should deal with crimes, and that a better way to mitigate incidences of crime would be to "deeply and broadly" intensify police intervention, deployment of mobile and foot patrol, and intelligence-driven operations.
She conceded that the community should be involved, but pointed out that they should serve as the eyes and ears - not the hands and legs - of professional law enforcers. The poor, she wrote, are most often the victims of "false accusations and wrongful executions". The problem is worsened when she adds that the poor cannot hire lawyers or security guards, or buy guns for themselves.
Prof. Astorga concluded by writing that "vigilante killing is anti-poor! The president is creating a lawless society by going by the extreme measure of stopping crimes by committing crimes", and calling government and social institutions to stand up against Duterte's actions.
READ ALSO: WATCH: Duterte names 5 generals protecting the PH drug ring
The former professor who has been on the receiving end of hate from Duterte supporters for allegedly bringing up support for Mar Roxas to replace Duterte made another post lambasting the Duterte supporters for not reading her earlier post.
She clarified that the post had been about Roxas' Lambat Sibat operation being within the boundaries of law, labeling vigilantism as 'barbaric'.
She concluded the post by saying, "Supporters who are extremely biased for the President's vigilante killing will of course see no reason and logic to my position. They may disagree with my position, but they should not attack me personally. They should argue with my position intelligently and not insult me personally otherwise they are engaging in the lowest gutter discourse, which is beneath decent and intelligent discussion." - MB, Kami Media
RELATED: Change has come with Duterte's first Executive Order