Police say that gun use in Kidapawan was legitimate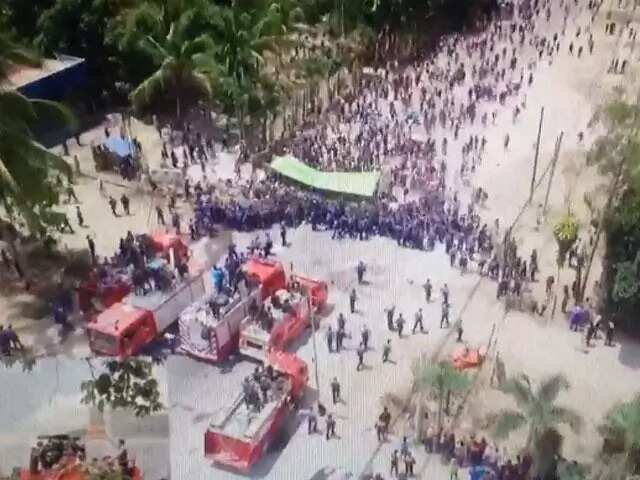 "It was the judgment of my security team, of the SWAT officers. No one gave the order to fire. After the tactical commander heard me say 'tulungan natin ang ating mga kasama!' (let's help our companions), he says, 'depensa depensa!' (defense, defense)," recalled Police Superintendent Alexander Tagum during a public Senate hearing of the Kidapawan incident, which included the violent dispersal of farmers and indigenous groups.
Tagum, who was ground commander of the Philippine National Police (PNP) during the bloody dispersal, claimed that his men, not the protesters, were the victims.
Because of the clash, two of his men are in critical condition in the hospital, he said. In comparison, at least two protesters were killed.
Tagum's narration of events at the hearing was accompanied by a video showing drone footage of the dispersal.
The audio-less footage showed a tiny group of policemen holding up their shields as they were surrounded by more than a thousand protesters.
"No one is raising their baton to hit anybody. They are virtually sitting ducks here," said Tagum as the video flashed.
Protesters could be seen lobbing rocks, pieces of wood, and even steel bars at the police. The video then showed fire trucks hosing down protesters who eventually backed off from the police.
But Tagum claimed that shots were fired only when it became apparent that serious injuries were being inflicted upon his fellow policemen, and even then, nobody gave the order to fire.
photo from gmanetwork.com
Source: KAMI.com.gh