DOE showcases PH solar energy capabilities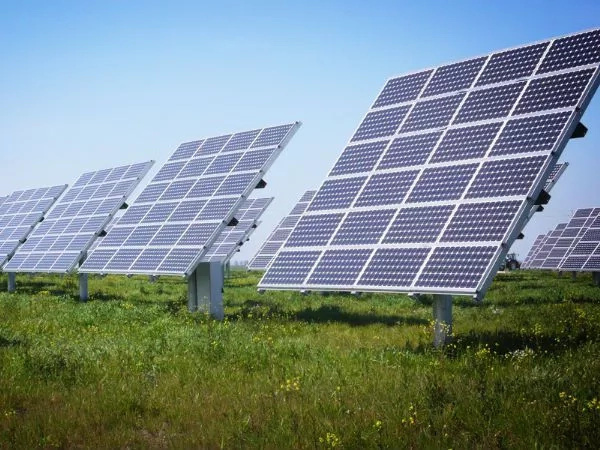 In the Philippines, great strides have occurred in the use of solar energy has great during the past couple of years.
Data from the Department of Energy (DOE) show solar installation in the country reached over a hundred megawatts in 2015 from just one megawatt five years ago.
Solar, together with wind, is now contributing at least 1 percent in the country's total energy mix.
This phenomena is attributed to the government's feed-in tariff program, a set of incentives awarded to renewable energy developers that build and operate plants within the government's deadline.
The DOE initially set a target of an additional 50 megawatts of solar installation in 2013, but increased it to 500 megawatts because of the growing interest of renewable energy developers.
"So, from the start na 50 megawatts installation target natin way back in 2013,nagkaroon ng massive deployment ang solar energy natin. And, in fact, we might be seeing 'yung mga installation na unique para sa Philippines relative to the sizes," said Asec. Mario Marasigan of DOE.
This month, Emerging Power's 150-megawatt solar farm in Subic, potentially one of the biggest solar projects in the country, will start the first phase of its operations.
It will use an innovative battery storage facility, which allows the solar farm to provide power even during off-peak hours.
"The biggest challenge with renewable energy, in particular solar and wind, is that sometimes the sun is not shining and sometimes the wind is not blowing. The challenge is how do you manage all that variability?" said Edward Chiao, chief executive officer of Amber Kinetic.
"Storage can help by storing the excess power that renewable will generate during the day and then being able to release that energy at night when the sun goes down."
The technology works by rotating steel rotors at very high speed allowing the system to store energy up to 10-megawatts enough to provide round-the-clock solar power to about 10,000 households.
Earlier this year, at least three other solar farms totaling almost 100-megawatts went online, such as the Kirahon Solar Farm (12.5 megawatts) in Villanueva, Misamis Oriental;Mabalacat Solar Philippines (22.3 megawatts) in Clark, Pampanga; and the Calatagan Solar Farm (63.3 megawatts) in Calatagan, Batangas.
photo from Inquirer.net
Source: KAMI.com.gh