Parents throw the most awesome birthday party for terminally ill daughter
Tragedy struck In Ryan and Heidi's family. Their daughter five year old Lila has been battling cancer for the last three years. Sadly, doctors predicted that she doesn't have much left. This birthday, probably her last, her parents decided to present her with a touching a surprise.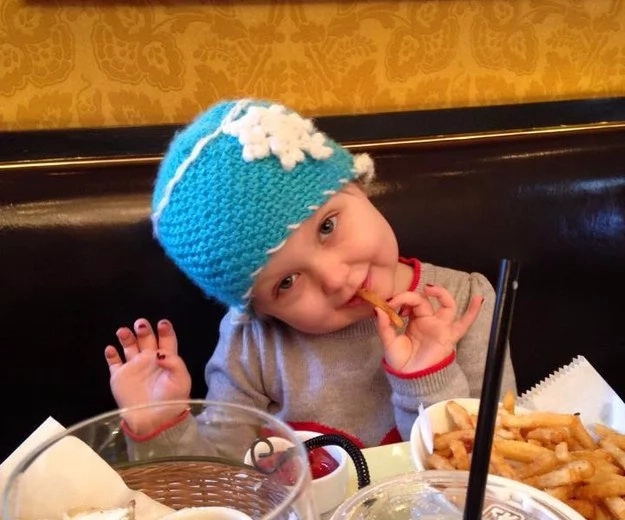 Doctors told Ryan and Heidi that the child's frail body can't take any more chemo and since she couldn't overcome the cancer she didn't have much time left.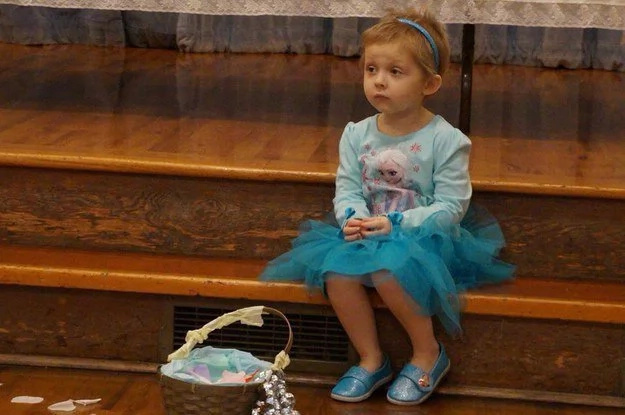 It's hard to imagine the pain her parents are going through, but they decided to make things as good as possible for little Lila, by making her last days the most magical in her life. To make Lila's last birthday unforgettable her parents made a group in Facebook, where they told her story.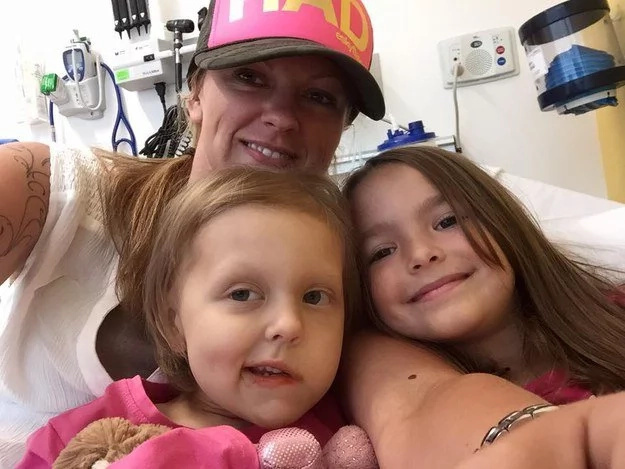 Local businessmen, volunteers and good Samaritans were touched by Lila's story and decided to help Ryan and Heidi organize the big party on the 31 of July 2015.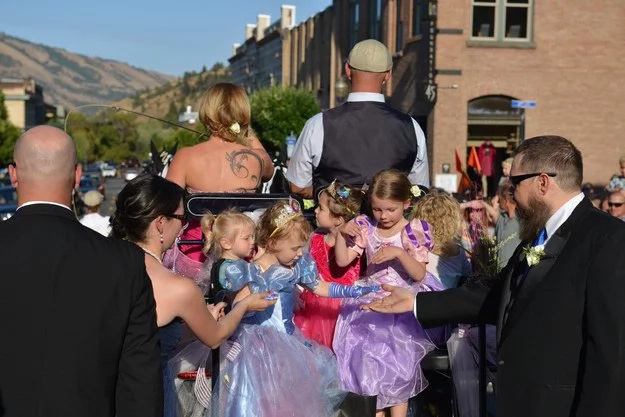 Because Lila will never attend her own prom and wedding they decided to combine all three events into one.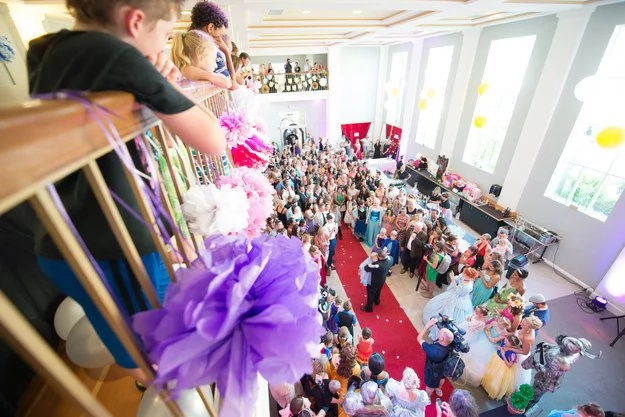 All costs were covered by volunteer donations that came from all over the states.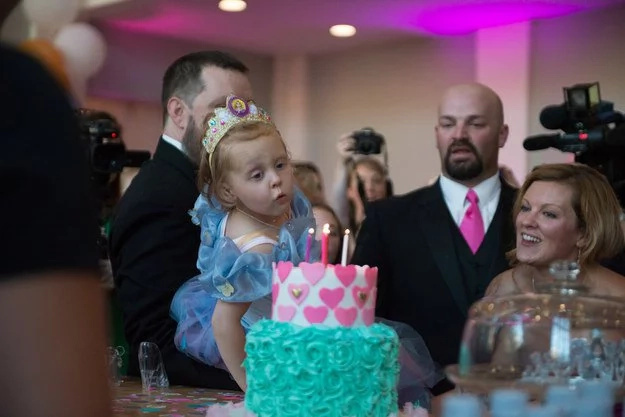 Lila was Cinderella, and she was surrounded by all the other Disney princesses.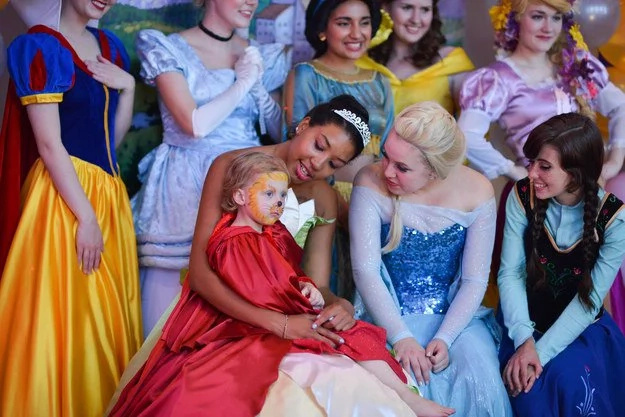 Her father invited her to a "wedding dance" so Lila could feel what it's like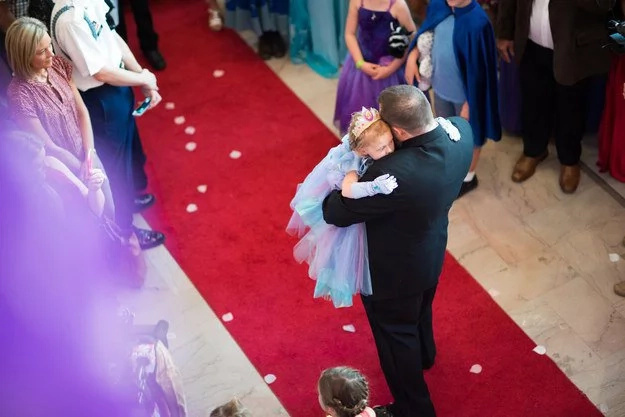 Ryan said "We wouldn't have been able to fight for her health for so long and to celebrate this day without help from a great number of people. Thanks to everyone. This was all done for one little girl's smile."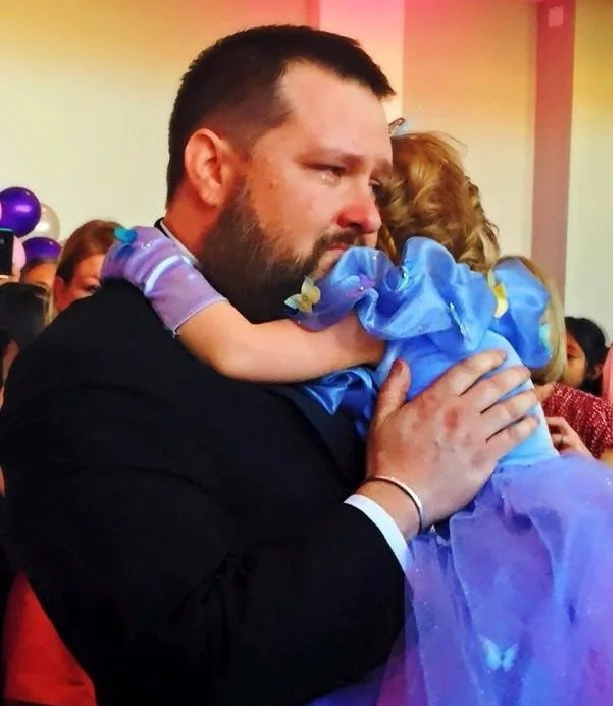 And she smiled.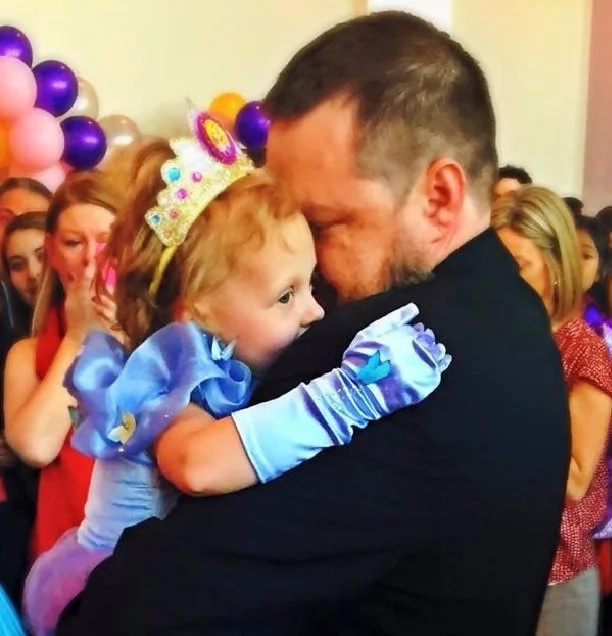 Source: KAMI.com.gh