- President Rodrigo Duterte, who won by landslide during the last national elections, issues his first executive order
- The EO aims to place several agencies under the supervision of Cabinet Secretary Leoncio Evasco Jr.
- It is to take effect immediately upon publication in one newspaper of general circulation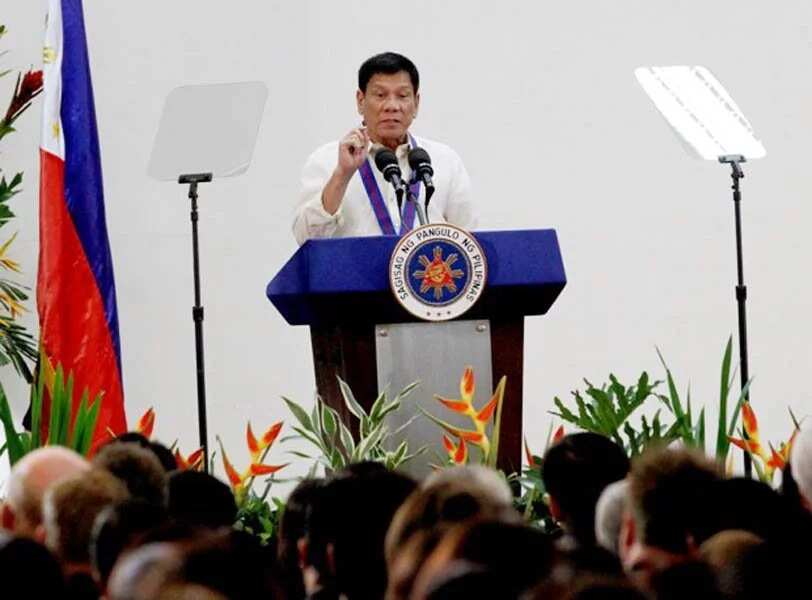 President Rodrigo Duterte issued on July 5 his first executive order which substantially intends to reorganize different agencies that deal with the issues of poverty reduction by putting them under Leoncio Evasco Jr., one of his cabinet secretaries.
The first executive order is entitled "Reengineering the Office of the President Towards Greater Responsiveness to the Attainment of Development Goals".
The twelve agencies to be placed under Evasco are: Cooperative Development Authority, Housing and Urban Development Coordinating Council, National Anti-Poverty Commission, National Commission on Indigenous Peoples, National Commission on Muslim Filipinos, National Food Authority, National Youth Commission, Office of the President-Presidential Action Center, Philippine Commission on Women, Philippine Coconut Authority, Presidential Commission on the Urban Poor, and Technical Education and Skills Development Authority.
READ ALSO: LOOK: Duterte to set up regional rehab centers
Evasco, who once announced his desire to focus on anti-poverty agendas, is obliged to supervise abovementioned agencies as they evaluate already existing poverty reduction programs and soon develop them with the goal of improving the lives of the poor.
Another important part of the streamlining process is improving the responsiveness of all the 12 agencies which are tasked to "conduct consultations with local government units (LGUs) for the proper allocation of resources and program implementation" and "recommend courses of action for the government."
His first executive order seemed to be President Duterte's demonstration of his expressed intention to totally eradicate redundancies in different government processes Filipinos need to go through, as stressed in his inaugural speech.
READ ALSO: Want better PH? Here's how says VP Robredo
Evasco was formerly member of the New People's Army, a rebel group. He also served as Duterte's chief of staff while the latter was still a mayor of Davao City. He was also Duterte's campaign manager during the last May 9 national elections.
RELATED: Will Duterte administarion restore pork barrel funds?
Source: KAMI.com.gh