New lawmakers' projects can restore pork barrel funds
- The new lawmakers' proposed projects amounting to P80 million has exceeded the 2016 project entitlement fund limit by P10 million
- For this reason, restoring the pork barrel becomes a possibility
- P50 million is for hard projects such as building roads and schools; and P30 million is for soft projects such as healthcare, education, livelihood programs and training seminars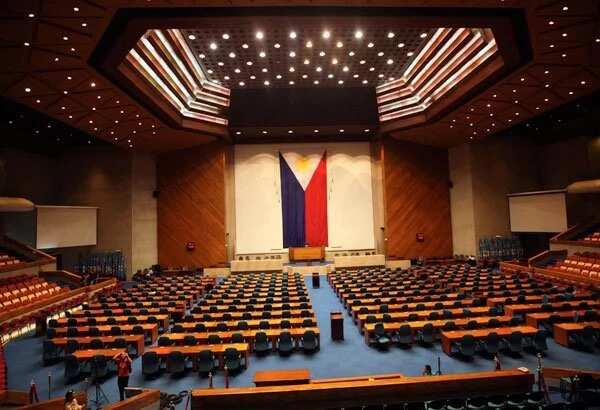 After the House Committee on Appropriations received the project proposals from new lawmakers, the idea that the administration of President Rodrigo Duterte will restore the pork barrel funds became a big possibility.
The neophyte lawmakers' "soft" and "hard" project lists amount to P80 million – which is P10 million higher than the 2016 P70-million project entitlement funds under the administration of former President Benigno Aquino III.
According to an unidentified lawmaker, P30 million will be used for soft projects such as healthcare, education, livelihood and training seminars while P50 million will be allotted for hard projects like infrastructure.
READ ALSO: Where did Aquino's 'Daang Matuwid' lead us?
"Despite the past advertisement of congressional leaders that the pork barrel system has been abolished, we were asked to submit the list of projects for inclusion to the 2017 NEP (National Expenditures Program). Still we continue to enjoy some entitlement to funds," the source told the Manila Bulletin.
The newly-elected lawmakers were reportedly asked to submit before June 30 a two-page list of their project proposals during their executive course on legislation.
The soft projects may be allocated by the lawmakers to the Department of Health (DOH), Commission on Higher Education (CHED), State Universities and Colleges (SUCs), Department of Labor and Employment (DOLE), Department of Social Welfare and Development (DSWD), and the Technical Education and Skills Development Authority (TESDA).
READ ALSO: Jinggoy Estrada calls for dismissal of PDAF raps
The hard projects – for building new roads and schools – will be under the Department of Education (DepEd) and the Department of Public Works and Highways (DPWH).
The source clarified that submitting a list of proposed projects does not violate the ruling of the Supreme Court that the pork barrel is illegal because it was done before the national budget for 2017 has been approved. The annual budget is usually submitted to the Congress the day after the President's annual State of the Nation Address (SONA).
"We were told that the act of submitting the list of projects should not be treated as a return to the pork barrel system because the identification process is being done even before the national budget for next year is approved," the lawmaker explained.
RELATED: Jinggoy Estrada, Napoles denied by Sandiganbayan
Source: KAMI.com.gh