Duterte wants regional rehab centers across the country
- Presidential spokesperson Ernesto Abella revealed the Government's plan to establish rehabilitation centers in different regions throughout the country
- The rehabilitation centers will be set up for drug users who would voluntarily surrender
- The campaign against drugs is also supported by the Communist Party of the Philippines and different local government units
Known for his active campaign against illegal drugs, President Rodrigo Duterte expressed his intentions to set up regional rehabilitation centers across the country.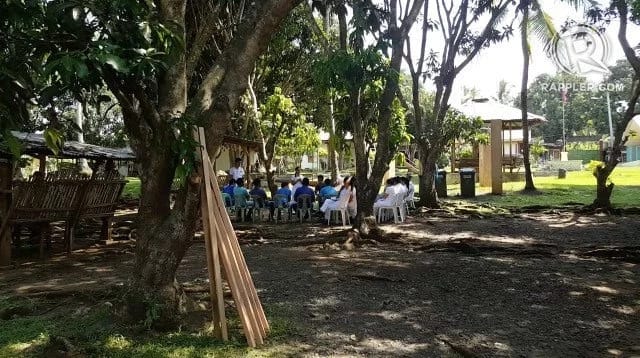 According to reports, these rehab centers will particularly be for those drug users who voluntarily turn themselves in to authorities.
Presidential spokesperson Ernesto Abella revealed the president's plan to reporters, "I believe there are plans for setting up regional rehab centers," he said.
READ: Here's what PNP Chief Bato will do to drug-using cops
Abella also explained that the supposed project is designed to help individuals involved in illegal drug-related activities realize the necessary change they need and restart their lives.
He added that the president "is out to exert firm pressure, a firm hand in order to deter the spread of drugs."
The presidential spokesperson reiterated Duterte's familiarization with the drug problem in the country. Ever since the campaign, Duterte has always been vocal about his advocacy on curtailing drugs and criminality. He has repeatedly said in interviews and speeches that he's willing to kill drug pushers.
RELATED: Duterte to drug addicts: If you don't stop, I will surely kill you
"If you know of any addicts, go ahead and kill them yourself as getting their parents to do it would be too painful," Duterte said in one of his speeches after the inauguration.
However, Abella said that the president is fully aware of the boundaries of his power. He then assured the public that all arrests in relation with illegal drugs will be done legally.
The campaign against drugs, according to Abella also extends to the Communist Party of the Philippines (CPP).  He said the CPP vowed to cooperate in the said campaign. In a statement, the CPP declared: "In positive response, the CPP reiterates its standing order for the NPA (New People's Army) to carry out operations to disarm and arrest the chieftains of the biggest drug syndicates, as well as other criminal syndicates involved in human rights violations and destruction of the environment."
Meanwhile, local government units are also taking active participation in the campaign against drugs. -CD, Kami Media
READ ALSO: Hundreds of drug users surrendered to police in QC
Source: KAMI.com.gh