Duterte declares July 6 a National holiday for Muslim's Eid'l Fitr
- On Monday, July 4, Malacanang announced July 6 as a non-working holiday to celebrate Eid al-Fitr
- It was made possible through Proclamation No. 6 series 2016 signed by President Duterte himself
- Employees who report to work on this day are entitled to receive double pay
On July 6, Muslims all over the world will be celebration the end of their Holy Month of Ramadan. Ramadan officially commenced last June 6, 2016.
In connection with this, President Rodrigo Duterte signed Proclamation No. 6 officially declaring July 6, 2016 as a nationwide non-working holiday.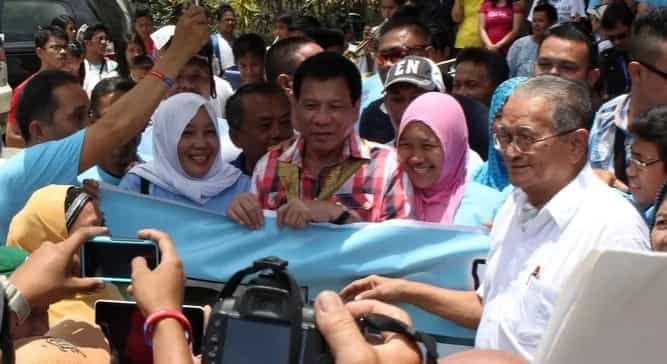 "The entire Filipino nation should have the full opportunity to join their Muslim brothers and sisters in peace and harmony in the observance and celebration of Eid al-Fitr", part of Proclamation No. 6 says.
READ ALSO: Why Eid'l Fitr is more important than you think
Interestingly, declaring this day a national holiday through a proclamation is one of Duterte's first official acts as the first president to have come from Mindanao.
Around 8 percent of the Philippine population are Muslims, thus, it is just fitting for the entire country to respect this Holy Day of our Muslim brothers and sisters.
Eid al-Fitr, means "Feast of the Breaking of the Fast," which concludes the month long dawn-to-sunset fasting during Ramadan.
READ ALSO: Ramadan: No longer a peaceful celebration
Fasting on Ramadan is one of the mandatory acts observed by Muslims and is concluded by a celebration.
Eid'l Fitr, which is celebrated for three days, marks the end of the holy month of fasting for Muslims.
It became a national holiday by virtue of Republic Act No. 9177, signed into law in November 2002 during the Arroyo presidency, which declares the first day of Shawwal, the 10th month of the Islamic calendar, a national holiday for the observance of Eidul Fitr. The said RA states that only the President, upon the recommendation of the National Commission on Muslim Filipinos (NCMF), can announce the final date of the said religious day for the Muslims. - 
RELATED: 3 things Muslims partaking in Ramadan want you to know
Source: KAMI.com.gh