- PNP Chief Ronald "Bato" dela Rosa promised to send more than 20 cops involved in illegal drugs to Sulu and Tawi-Tawi to join the fight against terrorists.
- The new PNP chief also promised to fire as soon as possible the policemen who failed the recent surprise drug testing.
- Dela Rosa also revealed that he already knows the names of the cops who profit from drug trade.
Director General Bato dela Rosa, the new chief of the Philippine National Police (PNP), has revealed yesterday that he is planning to send more than 20 police officers involved in illegal drugs to Tawi-Tawi or Sulu, Basilan in order to fight with the Abu Sayyaf bandit group.
The PNP chief's statement came after the accused cops refused to surrender to him after being given a 48-hour deadline to do so. According to Dela Rosa, he already knows which cops – including one officer – are involved in illegal drugs. He explained that since they did not surrender, the only option left is to punish them.
"That means matigas sila, kung matigas, eh di palambutin," Bato had said.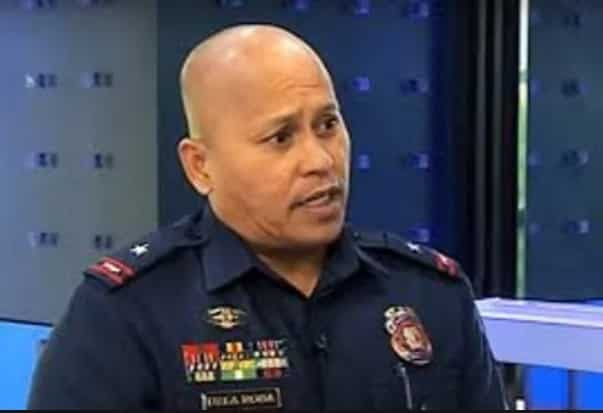 (That means they are tough, if they are tough, we have to soften them up.)
READ ALSO: Find out why Lacson trusts 'Bato' as new PNP boss
Dela Rosa has stepped up the efforts in cleansing the police force of corruption and involvement in drugs. Just recently, at least nine policemen were found to have been positive for using illegal drugs after a surprise random drug testing on Friday was conducted.
The drug test examined over 2,400 cops nationwide including the PNP chief himself, the regional directors and other senior PNP officials.
However, Dela Rosa clarified that the nine cops who tested positive will still undergo tests to confirm that they were really using illegal drugs. If the policemen will fail those confirmatory tests, De la Rosa promised to fire them as soon as possible.
"Our policy is zero-tolerance. They will be removed from the service and I will make sure that it will be fast," Dela Rosa told the media at Camp Crame, Quezon City.
READ ALSO: WATCH: Cop goes crazy, uses gun inside Manila police HQ
The new PNP chief has also revealed that the drug pushers he has met on Friday told him that they feared for their lives because their handlers are members of the police force in Laguna.
He also ordered his men, especially the high-ranking officials, to refrain from going to golf courses, casinos, and cockfighting venues. Dela Rosa promised to punish anyone who gets caught in these places especially during office hours. - DN, Kami Media
RELATED: PNP conducts drug test, 9 cops positive
Source: Kami.com.ph