China ready to talk over the South China Sea dispute
- China will continue to ignore the arbitration filed against it and has opted to settle the dispute through bilateral talks
- The Philippines unilateral filed the proceedings before the Permanent Court of Arbitration contesting China's nine-dash line over the region
- The tribunal is set to release its decision on July 12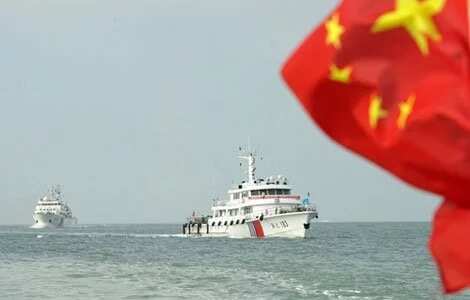 The sea row involves territorial claims over islands, reefs and resources found within the South China Sea. This body of water stretches around 3,500,000 square kilometers and one-third of the world's shipping sail through its waters daily. Experts believe that the region holds huge oil and gas reserves beneath its seabed.
China has maintained that the Permanent Court of Arbitration has no jurisdiction in the matter since it has made an arrangement with the Philippines that disputes relative to the South China Sea will be resolved through negotiations. The Chinese Foreign Ministry stated that negotiations must be "in a peaceful and friendly manner through consultations on the basis of equity and mutual respect".
Siensho Yee, a law professor at the China Institute of Boundary and Ocean Studies at Wuhan University, told Reuters that, "Objectively the tribunal has no jurisdiction over the dispute."
READ ALSO: No negotiations on sovereignty: China prior to UN ruling
 To downplay the looming verdict of the tribunal, China has been quoted saying that it is backed by at least 47 countries in its territorial claim to the islands around South China Sea.
The official China Daily also reported that the proposed negotiations between China and the Philippines could cover "issues such as joint development and cooperation in scientific research if the new government puts the tribunal's ruling aside before returning to the table for talks." The government-run newspaper did not reveal its sources. However, they were identified as being "close to the issues between the two countries".
One source was quoted saying, "Manila must put aside the result of the arbitration in a substantive approach."
READ ALSO: China on territorial dispute vs PH: Arbitral tribunal violates UNCLOS
China and the Philippines are no strangers to the negotiating table as both have participated in many rounds of talks on the proper management of maritime disputes. However, the proposed negotiations will be the first to settle the actual dispute in the South China Sea. - IS, Kami Media
RELATED: LOOK: China advances propaganda vs PH before court ruling
Source: KAMI.com.gh