Youth gives message to Duterte
- Youth leaders give message to the new president
- Youth groups protested against some of Duterte's ordinances
- Duterte mentioned in his speech that he is to serve not only the interest of only one but everyone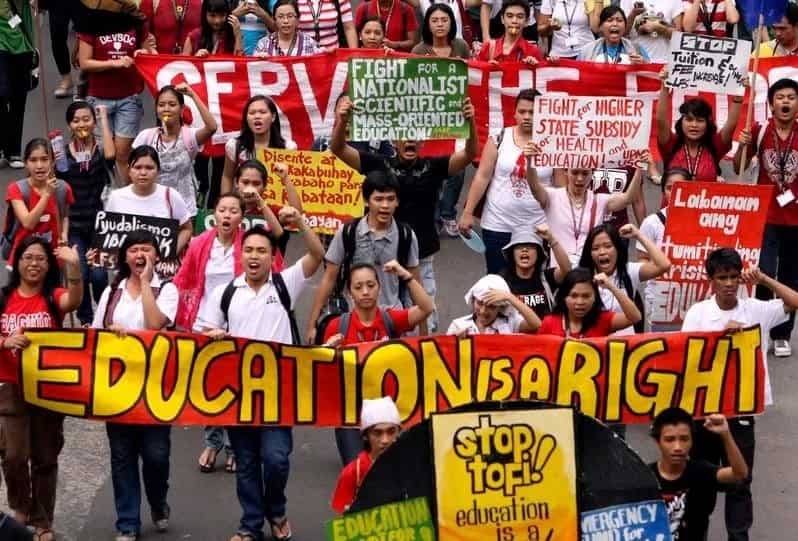 In the recent inauguration of the 16 president of the Philippines, Rodrigo Duterte said in his speech is elected not to serve only the interest of one person or of any group or class. He said that he serves everyone and not only one.
During his presidential campaign, Duterte has proclaimed a minor curfew ordinance that bans the youth to loiter outside their houses at a certain time in the evening.
Just recently, a youth group called Samahan ng Progresibong Kabataan (Spark), gathered outside the Quezon City Hall to protest against the curfew ordinances, called "Oplan RODY" or also known as "Rid the Streets of Drunkards and Youths". SPARK spokesperson Joanne Lim explained that while these ordinances are implemented on its aim to protect the minors from becoming crime victims, they are actually being alleged as criminals.
READ ALSO: Youth group protests against "Oplan RODY"
According to Lim, the poor communities are the most vulnerable as they have had traumatic experiences with the police during the implementation of 'Oplan RODY'. She said that it would be better to bring the minors back to their home rather than sending them to the police if the ordinance is really for the protection of the youth.
Another militant youth organization called for a dialogue with Duterte to discuss issues regarding the new education system, K-12 program. Kabataan partylist representative Sarah Elgao said that they are more than willing to go to Davao City and talk to Duterte if that would be the only way to make him change his mind on the implementation of the program.
"In the meantime, we will continue to hold protests calling for the junking of the K-12 program. We also demand to let the Grade 10 completers graduate and let them enter college," Elgao said.
READ ALSO: LOOK! COMELEC sets brgy, SK registration
The group further explained that the implementation of K-12 program has produced more problems rather than addressing the existing issues on education.
Given these existing issues between the new president and the youth, Rappler conducted a survey, asking 11 youth leaders about their message to the new president Rodrigo Duterte. - AA, Kami Media
Here's what they say:
READ: LOOK: UP students created app for mental health awareness
Source: KAMI.com.gh