AlDub to celebrate first anniversary
- Maine Mendoza celebrates her debut on national TV today
- Phenomenal Kalyeserye love team AlDub will also have its first anniversary on July 16
- As a gift to loyal supporters, Imagine You and Me – an AlDub film, is set to hit Philippine cinemas on July 13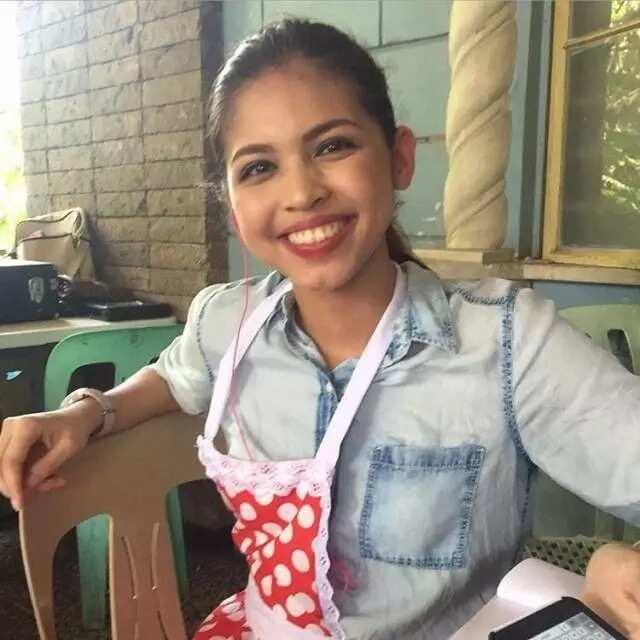 Dubsmash Queen Maine Mendoza celebrates her first anniversary in showbiz today. It was the noon-time show Eat Bulaga that named her "Yaya Dub" and made her quite known.
Yaya Dub made her first appearance on national TV on July 4 last year where she joined in Eat Bulaga's 'Juan For All, All For Juan' segment and played the role of Divina Ursula Bukbukova Smash.
Almost two weeks after her debut, the newbie actress got a chance to interact with Pambansang Bae Alden Richards through a split-screen scene for the first time. That was on July 16 the previous year when the charm of AlDub – Alden and Yaya Dub tandem – began to cast its magic spell. Everyone got hooked on the phenomenal love team since then.
READ ALSO: LOOK: AlDub visits sick fan; what they did after will melt your heart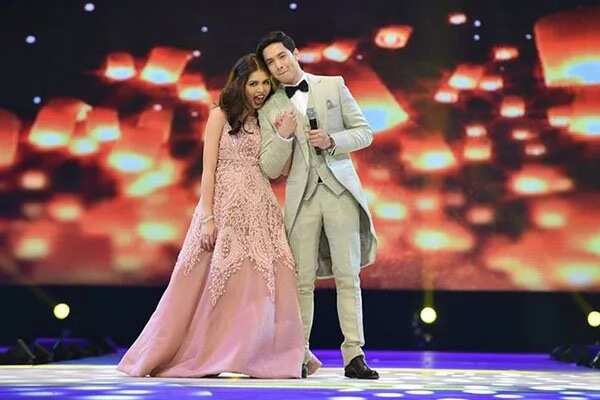 Maine Mendoza took to Instagram her gratitude to Eat Bulaga who afforded her the opportunity to be who she is today.
"I became the person I wanted to be, and steering to be a better one. I have conquered a lot of my fears, confronted different challenges and achieved far beyond my expectations; and it wouldn't happen if not because of Eat Bulaga, " Yaya Dub wrote.
Alden Richards on the other hand, gave their fans a glimpse of what they should expect from the Kalyeserye love team on their first anniversary.
"Of course, July 16… that's when it all started. We're very excited," Alden told Manila Bulletin.
READ ALSO: LOOK: A sneak peek of Aldub's Italy movie
How AlDub started
The AlDub tandem becomes popular not only in the Philippines but also worldwide as the love team instantaneously captured a huge fan base with their natural acts on Kalyeserye, a live TV drama segment of Eat Bulaga. Their fame became more evident when they made Twitter history after their hashtags gained 41 million tweets from October 23-25 the previous year.
Amidst the instant success and closeness between Alden and Maine, both revealed that they have not yet underwent "sawa factor" noting that they still keep portions of themselves undisclosed.
Further, Alden shared that he and Maine always have each other's backs despite the bashing they receive. Thus, makes the AlDub bond even stronger.
READ ALSO: Aldub to do #TrumpetsChallenge with Sak Noel
"Aside from being stronger, AlDub has been a success. It gave people a lot of inspiration and it gave us something to look forward to every day," the actor said.
To celebrate AlDub's much-coveted anniversary, a romantic film dedicated to loyal supporters - Imagine You and Me - will hit local cinemas starting July 13. The movie is under GMA Films and APT Entertainment.
Here is the trailer of AlDub's Imagine You and Me.
RELATED: AlDub conquers Italy
Source: KAMI.com.gh