Cayetano filed bill to increase police salary
- Senator Alan Cayetano filed a bill aiming to increase the compensation given to officials of the Philippine National Police
- The Philippine National Police Compensation Act of 2016 would increase the wages of even the lowest ranking officers
- Cayetano stressed that this bill is crucial to help the Duterte administration in its fight against criminality and drugs
As promised, defeated vice presidential candidate Alan Peter Cayetano filed a bill for the increase of the income and other incentives of officials of the Philippine National Police (PNP).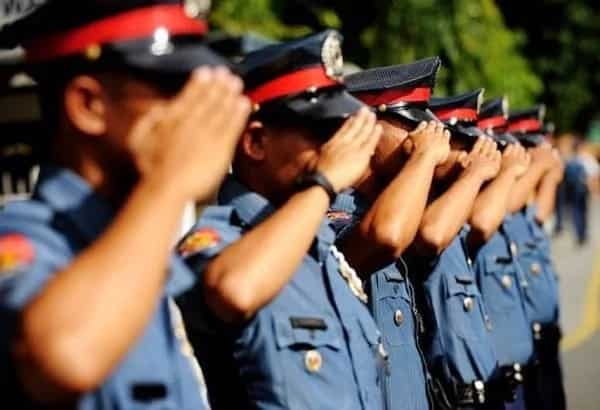 The then campaign partner of the victorious President Rodrigo Duterte said that it was one of the promises he made when he was running. Cayetano was defeated by Liberal Party bet Leni Robredo in the VP race.
The senator named the bill the Philippine National Police Compensation Act of 2016. According to Cayetano, it aims to boost the minimum salary and allowances of PNP personnel. He said that with this bill, even the lowest ranking police officers would receive a gross minimum pay of P50,530 per month.
READ: Find out why Lacson trusts 'Bato' as new PNP boss
Based on the study of the National Wages and Productivity Commission, the monthly living wage for a family of five is P27,510 which according to Cayetano is far from the P14,834 lowest ranking policemen receive in status quo.
"This bill seeks to double the current base pay of the lowest ranking police from P14,834 to P26,668 and increase its monthly allowances and other benefits from P7,862 to P20, 862. Upon the passage of this Act, the minimum monthly gross pay of PO1 will amount to P50,530," explained Cayetano.
Furthermore, Cayetano said that it's not enough that we punish and dismiss corrupt police men. He added: "Without just compensation, crime and corruption will only seduce what is left of the government's honest, yet, impoverished police personnel."
READ: Drug peddler policemen ignore 48-hour ultimatum to surrender
Cayetano emphasized that the passage of this bill would help the Duterte administration in fulfilling its promise to curb drugs and criminality in the country.
During the campaign season, the Duterte-Cayetano tandem already pushed for this agenda in their speeches.
"These are the guys we send to the mouths of hell. If there's a breakout of hostilities, are they prepared to be commissioned there and fight until they die?" Duterte earlier said in one of his speeches. -CD, Kami Media
READ: PNP conducts drug test, 9 cops positive
Source: KAMI.com.gh