Abu Sayyaf calls and looked for peace officer
- Abu Sayyaf spokesperson Abu Rami called and wanted to talk to presidential peace adviser Secretary Jesus Dureza
- Dureza maintained the government's stand that they will not tolerate ransom talks
- Dureza said that the government will work for the release of the remaining hostages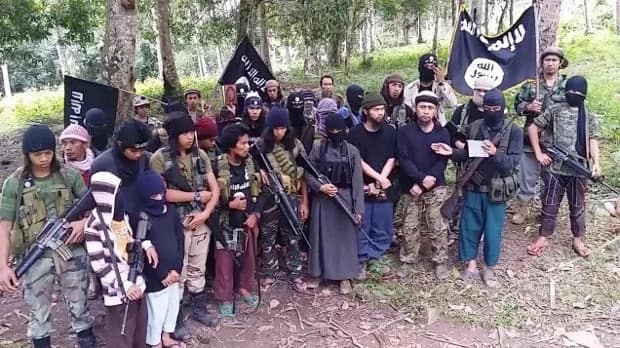 Presidential peace adviser Secretary Jesus Dureza said that the Abu Sayaff called and that the militant group wants to talk, but demand for ransom is out of the question.
Dureaza said that Abu Rami, Abu Sayyaf's spokesperson, has talked to a female emissary from Zamboanga City and according to her, Rami wanted to talk to the government peace adviser. Duraza then told the emissary on Sunday that he is willing to receive Rami's phone call anytime.
Dureza maintained the stand of the government that they will not entertain ransom requests from the group for the release of their hostages.
READ ALSO: LOOK! Abu Sayyaf bomb expert, leader nabbed
"I have relayed to them my openness to talk to them in an effort to save the life of the Norwegian," Dureza said.
The Norwegian hostage Kjartan Sekkingstad was the only remaining Samal Island hostage after Canadian Robert Hall and John Ridsel were executed while Marites Flores, Hall's fiancée, was released.
Dureza stated that the government will try to work for the release of all hostages if possible, considering the recently kidnapped seven Indonesian nationals, but maintained his statement that they still would not entertain ransom talks.
READ ALSO: Abu Sayyaf will kill captive, wants talks with P Rody
On Saturday, Hall's body was found by the Joint Task Group Sulu in Upper Kamuntayan in Talipao almost three weeks after he was beheaded by Abu Sayyaf. The group beheaded the Canadian national when they did not receive the ransom money they requested.
Hall's head was found in front of Jolo Cathedral in Sulu, the same day he was beheaded. Hall was the second Samal island hostage who was executed, after John Risdel, also a Canadian national was killed by the terrorist group in April.
Troops from different service commands such as Philippine Marines, Navy, Army, and Air force has been sent to operate in Sulu to rescue the remaining kidnap victims. - AA, Kami Media
READ: JTG Sulu finds Canadian Robert Hall's body
Source: KAMI.com.gh