-A tropical depression is expected to hit the Philippines on July 4
-The intensity of the typhoon is yet to be known but weather bureau PAGASA warned the public to anticipate a cyclone as it enter the country
- It will be called typhoon Butchoy with an international name "Nepatak"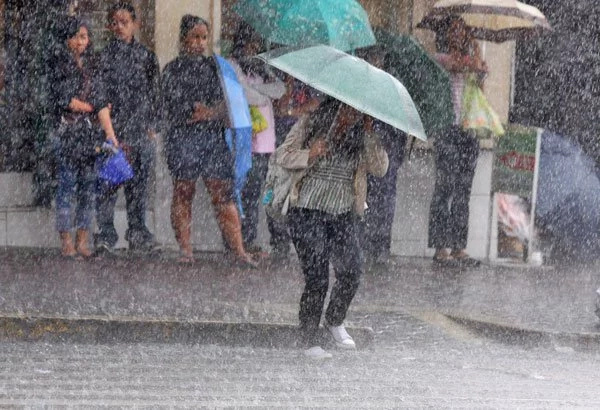 The Philippines will continue to experience light to moderate rain to be accompanied with lightning and thunder specifically in the Eastern Visayas because of the Inter-tropical Convergence Zone or ITCZ. Metro Manila and the west parts of Luzon will continue to experience isolated rain shower during the day, said Meno Mendoza, weather forecaster of PAGASA on an interview with DZMM.
According to Mendoza, the PAGASA is eyeing on the developing tropical depression currently located in 2,020km east of Mindanao with wind speed of 45kph as of Sunday 4 am.
The said tropical depression is moving northeast at 10kph but as of the moment, he reassured the public that it has no effect on the country's weather being currently outside the Philippine Area of Responsibility (PAR).
READ ALSO: Find out why you should bring your umbrella next week
But it is expected to enter the PAR on Tuesday, said PAGASA last Sunday.
One which was previously a low pressure area spotted in the east of Mindanao intensified into a tropical depression is the reason for the continuous strengthening of  the southwest monsoon or habagat in  Visayas and Mindanao which are experiencing strong winds and rain. It is expected to rain early tonight in Caraga.
The tropical depression is directing to Taiwan. So as the tropical depression takes its route, considering there will be no changes in its course, the northern part of the country is expected to be greatly affected.
READ ALSO: Is MMDA prepared for La Niña?
The will-be intensity of the said typhoon to hit the country cannot be determined by PAGASA yet but they are warning the public that the cyclone may intensify as it moves over water before reaching the country.
No storm signal warning is being released yet. However, as soon as it enters the PAR, it will be called Butchoy – international name "Nepatak".
Butchoy will be the second typhoon to enter the country if ever to follow Typhoon "Amboy"on the early days of June, which possibly marked the start of the rainy season in the country. - RY, Kami Media
RELATED: Is this REAL? Tornado caught on video forming in Tacloban!
Source: Kami.com.ph