- Secretary Alfonso Cusi of the Department of Energy answered some questions from the media regarding his upcoming plans
- Cusi will embark on a plan to ensure faster processing of permits for power plant projects
- For several years, the Philippines has been hit with daylong power outages and general concern for electricity supply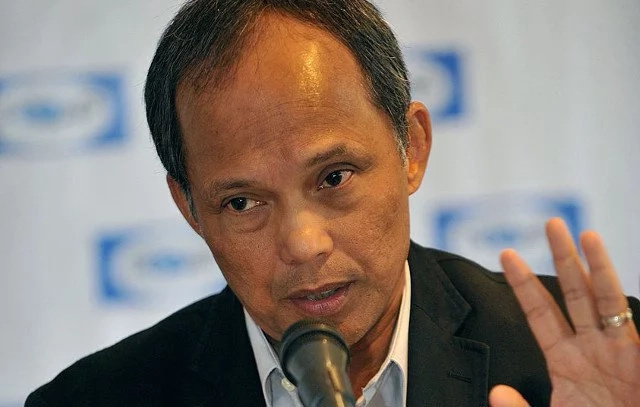 Here are some of the points Department of Energy Secretary Alfonso Cusi discussed when he met with the media early this morning.
First on the agenda is his plans for complete electrification, "First thing we are going to do is 100% electrification of Philippine households," he said.
In a 2013 study by the Philippine Institute for Development Studies about 16 million people or about 30% still do not have access to electricity.
READ ALSO: DENR chief Lopez countered criticisms on her 1st day
The secretary said that he favors geothermal, hydro and natural gases as sources of energy. He recognizes that hydro and natural gases are cheaper, cleaner resources. He also stated that coal will remain a viable option.
"But in its absence, since we lack the capacity, we cannot, for a dependable power, we also have to, we cannot just discount coal," he said.
Due to this, he plans to talk with Department of Energy and Natural Resources Secretary Gina Lopez regarding her stance on putting a stop to coal projects.
READ ALSO: 5 problems in grassroots level Duterte want to resolve
As to the Mindanao power crisis, Cusi said that his long term plans include addressing the transmission and distribution lines in the region.
"The report that I got is that we have a sufficient supply. In generation. The problem is on the transmission and in the distribution line. So, that is what we are going to address – the transmission and the distribution lines. And also connecting that grid—the Mindanao grid—to Visayas and Luzon. So, whatever excess in power we'll have will be shared with Mindanao," he said.
Last April, Mindanao suffered up to eight hours of blackouts for weeks. The power interruptions were due to delay in repairing bombed electric towers in North Cotabato and Lanao del Sur.
READ ALSO: Zarate is communists' choice for DENR post
A reporter asked the current secretary regarding his ties with former president Arroyo Cusi said, "I am myself… I should be judged for what I am… Kasi ako hindi ako marunong magtakwil ng naging kaibigan ko."
(I am myself… I should be judged for what I am… I don't know how to turn my back on people I'm friends with.)
In 2004, Cusi was implicated in alleged massive electoral fraud involving then President Gloria Macapagal-Arroyo. He was cleared by the Ombudsman in 2012.
READ ALSO: Duterte not anti-mining, but will review permits – spokesperson
 Prior to becoming the Secretary of Energy, Cusi was the general manager of the Manila International Airport Authority. He was appointed director general of the Civil Aviation Authority of the Philippines in March 2010 but he later on resigned due to issues regarding his appointment. He also served as the head of the Philippine Ports Authority. - IS, Kami Media
RELATED: Duterte to implement FOI, task force for journalists
Source: Kami.com.ph