-One national team for the FIBA Olympic Qualifiers discovered a stranger filming their practice session
-Members of the coaching staff chased after the 'spy' and caught him
-The national team, who insisted to remain anonymous, decided to let the man go after deleting all the videos
Things are starting to heat up on and off the basketball court as the FIBA Olympic Qualifying Tournament draws 2 days nearer.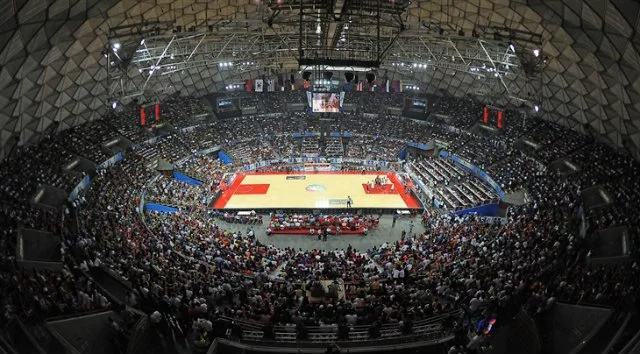 A team participating in the Manila qualifier told reporters that hey observed a random person filming their practice game on Sunday, July 3.
This team insisted not to be mentioned considering the circumstances. According to them, they caught an unwanted guest at an extra practice session they scheduled outside the Mall of Asia, the official venue for the qualifiers.
READ: Is canyoneering for you? Here's what you should know before trying it out
The head coach of this foreign team saw the intruder filming the practice session from behind the seats and immediately had the members of the coaching staff chase after him. Shortly after the chase, the suspected spy was caught but the team decided to let him go just after deleting all the videos.
The organizers of the tournament have stressed over its rules on access to the foreign national squads that are expected to compete in the 5-day qualifying tournament. Only selected authorities are granted access to the practice venue.
One of the officials from the visiting team said they wanted to call security but decided to just let the "spy" off.
READ: Filipinos love Kobe Bryant; here is why
"We just have to be more careful now," he added.
There is no confirmation whether the man was actually a spy that has any kind of connection to any of the other contending teams.
It is possible that he may only be an avid fan. Either way, the organizers have urged all teams to put more emphasis on their security.
READ: Duterte to watch Gilas Pilipinas vs. France?
Six teams will be competing under this bracket in hopes to get the one spot for the Rio Olympics including the Philippines, Canada, France, New Zealand, Senegal, and Turkey. This is one of the toughest brackets the Philippines ever had to face.
Source: Kami.com.ph