- Executive Secretary Salvador Medialdea has stepped in for President Duterte
- President Duterte was scheduled to arrive Monday morning from Davao
- Republic Act 8491 requires all government offices to observe the flag-raising ceremony every Monday morning
Executive Secretary Salvador Medialdea informed the press that he was notified by the president as early as last Saturday that he would have to lead the flag ceremony on his behalf.
"Last Saturday, I was informed that in lieu of the President's possible inability to attend this morning's flag-raising ceremony, I am being requested to stand in behalf of the President," he said.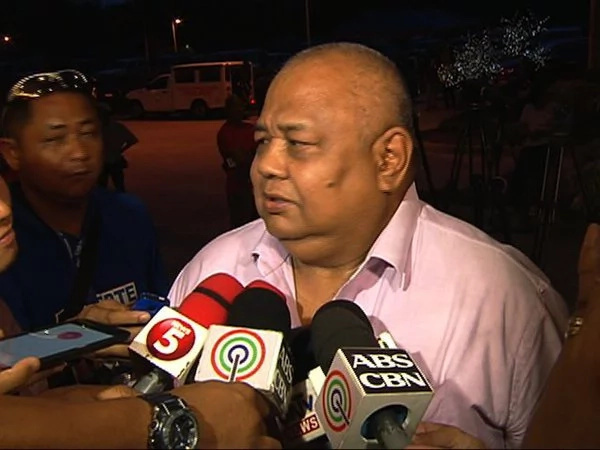 Afterwards, Exec. Sec. Medialdea delivered a short speech about his friendship with the incumbent president. He ended it by asking that the staff support the president.
"I therefore request all of you to extend that solid support regardless of your personal opinions and preferences. He is a good person," he said.
READ: 'Duterte effect' hits Divisoria; look how clean it is!
The President traveled back to his hometown of Davao City shortly after Thursday's inauguration for some personal time.
Naturally, the President's absence sparked various reactions from netizens. One was disappointed saying, "first day pa lang, ang tamad tamad na." (It's only his first day and he's so lazy already.) Another fired back saying, "Don't worry about it, Gloria and PNoy works at 5am, did they solve all the problems?"  
In a previous press conference, Duterte already disclosed that he will be a nocturnal president.
READ: Duterte to implement FOI, task force for journalists
"10 [am], magising ako, maligo ako, 11, 12 ready na ako. 1 pm didiretso na ako. Even if you want, until 12 [am] ako, good ako until 12 o'clock kung importante lang," he said. (I will wake up at 10 am, I'll take a bath, 11 am, by noon, I'll be ready. At 1 pm, I will go straight to work. Even, if you want, I'm good until midnight for important matters only.
He said that he works best from 6:00 p.m. to 10:00 p.m.
The President also shared his daily schedule - When he gets to Malacañang, his first order of business would be to sign papers and receive visitors. His nights will be spent reading papers and documents. He intends to read every single document he will sign.
READ: ER Ejercito wants PNoy in prison; find out why
Even if he plans to stay up late, Duterte stressed that getting at least eight hours of sleep is important for him.
In a previous interview, Duterte was asked how this may possibly affect work hours of government workers who may need to deal with him. He was quoted saying, "Wala akong pakialam sa diyan 8-5 ninyo. Kayo bahala basta basta ako matulog ako ng ano." (I don't care about your 8 a.m. to 5 p.m. (work hours). You do whatever you want; as for me, I will be asleep.)
The new president is truly a night owl and his late-night work habit started when he was still a mayor of Davao City. He would go around the city until the wee hours of the morning to check on "lazy" policemen on duty.
READ: Youth group protests against "Oplan RODY"
Source: Kami.com.ph