- The Presidential Security Group had a turnover ceremony at the PSG Grandstand last Saturday at Malacañang Park
- Gen. Joselito Bautista worked with Duterte when he was still Mayor of Davao City
- The PSG is the agency in charge with providing security to the country's President and Vice President as well as their immediate families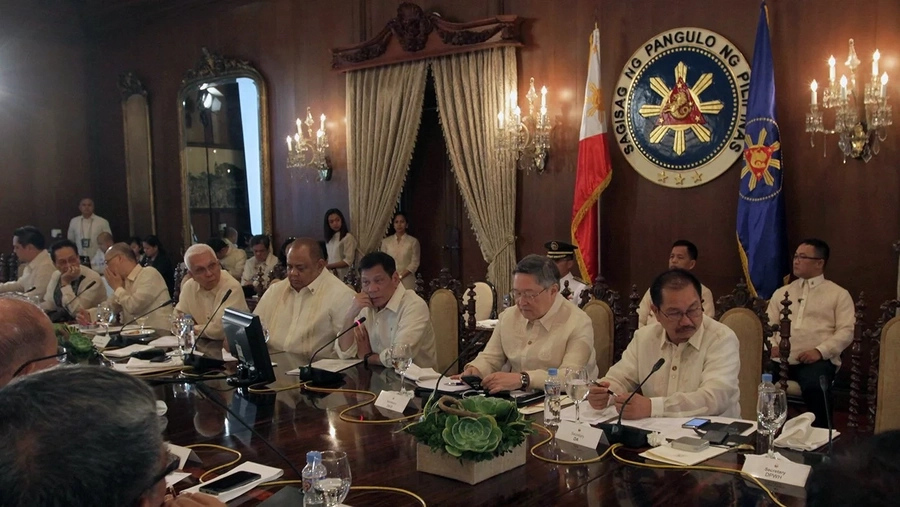 The first 100 days of the Duterte administration will be crucial as the whole country is watching his every move. Apart from appointing key officials, we all wait with bated breath if his campaign promises will come to fruition. But do we ever wonder who will protect our President during his six-year stint?
Enter incoming PSG chief Lt. Gen. Joselito D. Bautista.
Col. Bautista received the command flag from outgoing commander Rear Admiral Raul Ubando last Satruday. The PSG change of command ceremony was led by Armed Forces Chief of Staff Lt. General Ricardo Visaya.
READ ALSO: Duterte's life at risk; here is why
In his turnover speech, Col. Bautista said that under his leadership the PSG will "rise up to the challenge of securing the President according to established and tested security protocols with emphasis on a highly professional, proactive persevering and dedicated discharge of duty by all members of the PSG."
The PSG will be crucial in this new administration since it "fulfills its mandate to secure the most popularly elected 16th President of the Republic of the Philippines."
Col. Bautista stated that he will employ tried and tested methods of ensuring the safety of the president but is also open to "innovations" that the circumstances dictate.
The new commander praised President Duterte as "a man of a humble origin who detests any form of security even while discharging his immediate past duty as the longest sitting mayor of Davao City, a former vice mayor, and a former congressman." Col. Bautista impressed upon his audience that the President's "distinct brand of genuine humility in public service" should also be "part and parcel of the conduct of his people at his command."
READ ALSO: Duterte to implement FOI, task force for journalists
Col. Bautista said that aside from protecting the president, the PSG may also be tapped by the president to assist the police and other law enforcement agencies in their anti-organized crime efforts. This complements the anti-crime and anti-drugs initiative of the Duterte regime.
The new PSG commander believes that the PSG will achieve its mandate through cooperation and support has asked his fellow PSG officers and men for their help in attaining a "harmonious interpersonal relationship built on the guiding principles of the PSG – integrity, service and excellence."
Col. Bautista was the former Commander of the Joint Task Group in Basilan. Prior to this he was the commander of Task Force General Santos in General Santos City. He served Davao and Davao del Norte as the commander of the 73 Infantry Battalion from 2005 to 2007. He graduated from the Philippine Military Academy in 1985. - IS, Kami Media
Disclaimer: The views and opinions expressed here are those of the author and do not necessarily reflect the official policy or position of Kami.com.ph.
RELATED: Tighter security for Duterte made after bounty to kill him increased
Source: Kami.com.ph