- A video of a man who tried to cut his wife's head circulated in the internet
- However, his attempt failed as the crowd who saw them attacked him and defended the wife
- Last April, someone did succeed at beheading his wife, then afterwards tried to flush the head down the toilet
The most recent footage that made rounds on social media was quite disturbing. It appeared to show a crazy man trying to behead his wife before an angry mob intervened.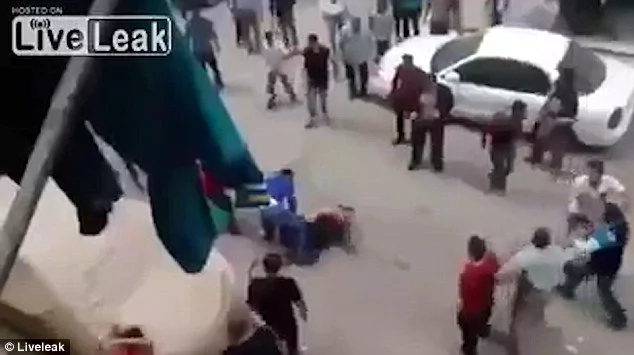 The husband, wearing a blue shirt, was seen at the start of the film. He was forcing a woman's head - presumably his wife's - down to the ground and appeared to be trying to cut her neck. The woman was unable to see nor fight him off.
Thankfully, before he could continue, passersby decided to take matters into their own hands. The man was eventually surrounded by a mass of people, who began to attack him.
READ: WATCH: Vlogger posts 'guy has sex with drunk girl' video. The content of the video shocked many
One reached out for what looked like a brick nearby and pounded him over the head with it. As the man recoiled in confusion from the attack, another booted him on his lower back, and another two kicked him away from his victim.
While the victim rose to her feet and hurriedly stumbled out of the camera's sight, the crowd began to chase after the man. While they eventually managed to surround him farther down the street and started throwing objects at him, he somehow slipped past the mob and got away.
A small pool of blood marked the spot where their transgression occurred.
The video is reportedly from Cairo, Egypt. A commenter applauded the mob for stopping this blatant display of domestic violence and attempt at murder.
READ: Girl's father asked her to come home; what she does next will shock you!
Just last April, however, someone did succeed at beheading his wife - but didn't stop there. Dempsey Nibbs also attempted to flush her head down the toilet, and when it proved too big to go down the drain, he tried pulverizing it to smaller pieces with a lump hammer. He tried to shoot himself soon after, but the gun misfired and by then the police had already got to him.
Last February, a Terry Phillips allegedly tried beheading his girlfriend with a samurai sword. Luckily, she was only struck in the arm and Phillips was arrested.
READ ALSO: Awkward! Find out what this dad saw in his daughter's room
Source: Kami.com.ph