LTO licenses to be distributed soon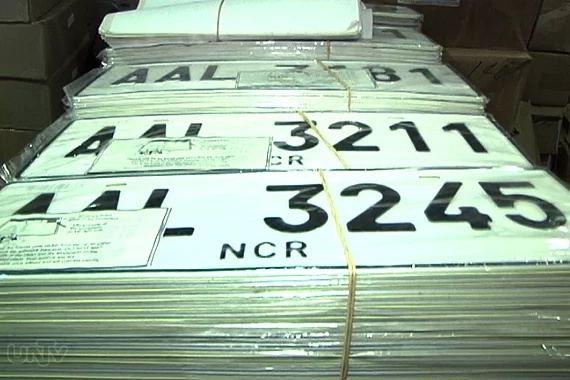 Motorists can soon claim their license plates that have been on hold since last year.
The Bureau of Customs (BOC) intends to distribute over 600,000 license plates to the Land Transportation Office (LTO).
According to the Customs Commissioner Alberto Lina, the bureau is waiting for the confirmation of the Department of Finance (DOF) over the waiving of unpaid taxes.
Commissioner Lina explained how the duties and taxes can be waived if another government agency would shoulder it.
Lina said, "The duties and taxes can be waived by BOC, but the final decision is up to the Finance Secretary [Cesar Purisima]."
The license plates were produced by J Knieriem BV-Goes and Power Plates Development Concepts Incorporated (JKG-PPI).
The company has won the bidding for the license plate standardization program of the Department of Transportation and Communications (DOTC), with their payment amounting to PHP 3.8 billion.
However, the company has failed to deliver the agreed number of new plates.
The program of the DOTC has been under fire and the Commission of Audit has been investigating the deal between LTO and JKG-PPI.
JKG-PPI has acquired PHP 40 million of duties and taxes but failed to pay up within the required period.
The license plates are just in the Manila International Container Port (MICP) but it was declared to be abandoned last February.
The private supplier appeals with the BOC to remove the abandonment status of shipments.
However, this was rejected by the BOC. The BOC is just waiting for the approval of DOF with regards to the turnover of the license plates.
Photo from untvradio.com
Source: KAMI.com.gh