- ASG sub-leader and member captured by security forces
- Sub-leader Adjalan has been wanted for kidnapping, illegal detention and assassination, as well as for assisting in the planning of bombing operations in certain cities
- The effects this capture may have to the ASG's desire to speak with the Duterte administration is yet unknown
Government security forces have captured a sub-leader of the Abu Sayyaf Group (ASG). He, along with another member, was taken early Friday morning in a village of Ungkaya Pukan town, Basilan.
The suspects have been identified as ASG sub-leader Mudzrih Abih Adjalan, alias Idol - specializing in the creation of improvised explosive devices (IEDs) - and a certain Yasir.
Maj. Filemon Tan Jr., spokesman for the Western Mindanao Command (Westmincom) revealed that the two were arrested during a law enforcement operation by military and police forces at around 5:15am, Friday at Sitio Nangka-Nangka, Barangay Sungkayot.
READ ALSO: BREAKING: Bandit group Abu Sayyaf frees Filipina captive
The ASG sub-leader has a standing warrant of arrest for kidnapping and serious illegal detention. Adjalan was reportedly involved in the management of surveillance and casing operations the ASG conducted on areas picked out for bombing, such as in the cities of Zamboanga, Isabela and Lamitan.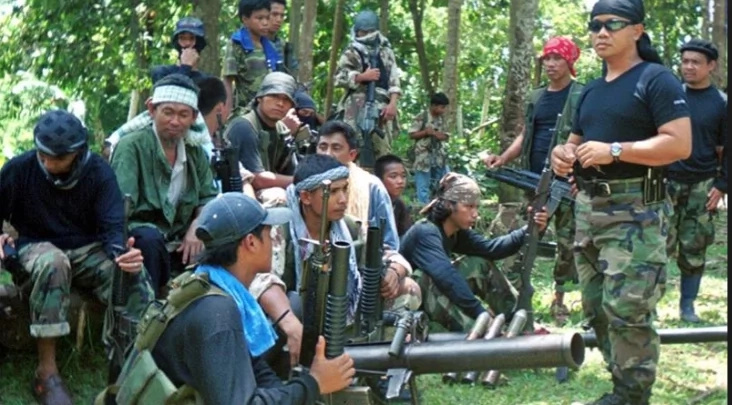 Furthermore, the military adds that Adjalan was tagged in the assassination of local residents, Godofredo Oraw Jr. and Homer Dela Fuente from Lamitan City last June 25, 2013.
Tan assures that the military and police will continue with law enforcement operations focused on hunting down members of the ASG still operating in the Basilan province.
READ ALSO: Foreign ship crew kidnapped by suspected Abu Sayyaf?
The ASG is one of the most violent Islamic separatist groups operating in the Southern Philippines. The group has recently become infamous for beheading two of their foreign hostages - Canadian John Ridsdel and Robert Hall - after ransom demands were not entertained. The third hostage, Norwegian Kjartan Sekkingstad, remains in Abu Sayaf custody, but Filipina Tess Flor has been freed.
On Saturday, Philippine troops dug up what they believe could be the body of Hall. Police forensic experts are currently working to confirm the identity of the cadaver.
One day before that, a spokesperson of the ASG has announced through local radio DXRZ that the group is willing to have talks with the Duterte administration - specifically, with Presidential Peace Adviser Secretary Jesus Dureza. They have threatened to execute Sekkingstad if the government does not respond to this demand. -
RELATED: 7 Abu Sayyaf members killed; 16 soldiers wounded in Sulu clash
Source: Kami.com.ph