- Ian King who now uses the name Angelina Mead King in now a trans woman
- Her wife, Joey Mead, who is also the host of Asia's Next Top model Cycle 1, supports her husband's transformation
- Angelina's brother and some of her close friends also posted messages on social media to show their support for her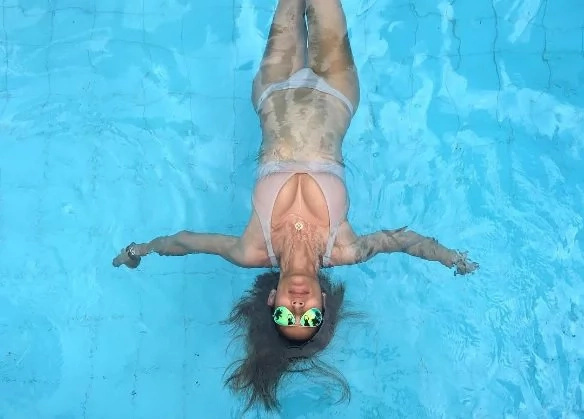 Joey Mead's husband and the managing director of Victoria Court, Ian King has come out as a trans woman.
Ian, who now uses the name Angelina Mead King, posted a photo on her new Instagram account with a caption "Freedom". The same photo was posted on her other account @hailtothe_king, as the caption says, "Best hangover cure @joeymeadking.".
Angelina posted another photo where she was with her wife, Joey with a caption: "My rock and my number one supporter! @joeymeadking I Love You! ", where Joey replied saying "Love is Love.". Angelia's brother and some of the couple's close friends such as Myrza Sison, designer Mark Bumgarner, Rajo Laurel showed support and posted messages for her. Atticus, Angelia's brother posted a photo on Instagram, showing support for her transformation, and the caption goes: "Here's a pic with my former kuya who is now my ate. Meet my "new" sister Angie@hailtothe_queen_ @kim_epil, @joeymeadking". James Deakin, a motoring journalist, posted a screen capture of Angelia's Instagram feed with a message, "So one of the car guys I look up to the most, is now a woman. Hey, if you ain't hurting anyone and it makes you happy, it's all the same to me. Good luck, Ian/Angie."  
READ ALSO: WATCH: Celebrities open up about their mental health problems
Angelina posted a Facebook status saying that she couldn't sleep from being so happy for the love and support she has been receiving for her transformation. She also mentioned that a weight has been lifted off her heart and that she is excited to see her friends soon.
Joey is a Model mentor for Asia's Next Top model, a fashion host, and a runway coach while Ian is the person behind Car Porn Racing automotive business. The two got married back in 2011. - AA, Kami Media 
READ: Look at these stunning Pinay celebrities without makeup!
Source: Kami.com.ph