- A girl decided to take a video of herself using some makeup and changing her hairstyle.
- After the complicated hair and makeup process was completed, the girl seems to have undergone a face transplant!
- The video has become viral, with many viewers amazed by the power of makeup.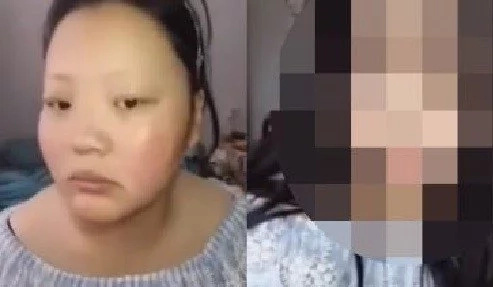 Many girls use makeup to slightly enhance their looks. However, there are some girls who use makeup to completely transform themselves. The girl in this viral video is one of the latter.
The video shows the unbelievable transformation of a girl who seems to be an expert makeup artist. Many viewers have commented that her "before and after" appearance is dramatically different from each other.
READ ALSO: WATCH: Vlogger posts 'guy has sex with drunk girl' video. The content of the video shocked many
At the start of the video, the girl was not wearing any makeup. As the video progresses and she puts on more makeup, her gradual transformation takes place right before our eyes.
She first applied some cream, used some concealer and face powder in order to adjust her skin tone. She also put some eye lenses that further changed her appearance.
She also applied some contouring for more balance and some makeup to make her chinky eyes look bigger. The final touch was changing her hairstyle which made her appear slimmer than before.
READ ALSO: WATCH: Woman provokes snake; its reaction will make you scream
After the hair and makeup process was completed, the girl looked like she had undergone a complete face transplant. The viral video shows the power of makeup and how perseverance, practice, and proper technique can transform a person.
Watch the video for yourself to check out the unbelievable transformation!
You can also amaze and shock your family and friends by sharing this video with them! - DN, Kami Media
READ: WATCH: He sees two guys kissing and got angry; I got tears with other people's reaction
Source: Kami.com.ph