PAGASA: Typhoon expected early next week
- A low pressure are (LPA) is bound to enter the Philippine Area of responsibility (PAR).
- The incoming typhoon will be named "Butchoy"
- After El Niño, the Philippines is bracing itself for months of strong winds and heavy rains due to La Niña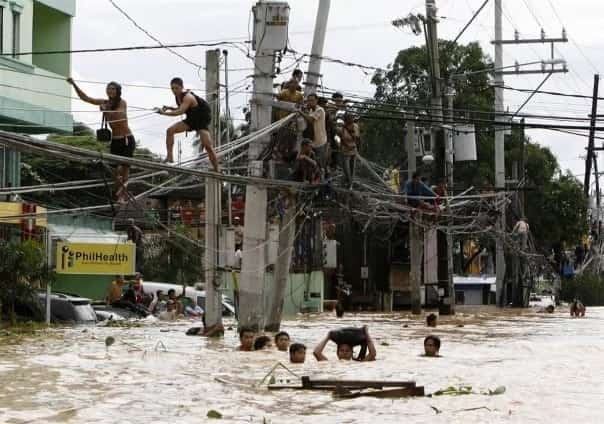 PAGASA reported that a low pressure area (LPA) was spotted 1,780 kilometers east of Mindanao as of 5:00 p.m. Friday. However, the LPA is still outside of the Philippine area of responsibility (PAR).
There is a strong possibility that it will intensify as a typhoon early next week. Once the LPA reaches the status of a typhoon, it will be named as "Butchoy" following the tradition of naming storms that enter the PAR. PAGASA stated that around one to three typhoons are expected in the month of July.
READ ALSO: Rainy season is flu season; here's what you need to know
After El Niño, RP hit by La Niña
The Philippines is bracing for long months of storms due to weather phenomenon La Niña. While farmers where thankful for the rains, strong winds and heavy rains could be detrimental to crops.
The threat that La Niña could bring should not be undermined. PAGASA has relayed that a widespread rainfall may fall on the varying regions of the country. "These prominent changes suggest a strong manifestation of the shift from dry season to wet season. The onset of the rainy season associated with the southwest monsoon (or "habagat") is now in progress," PAGASA deputy administrator Landrico Dalida said.
Meanwhile, the Metropolitan Manila Development Authority (MMDA) has revealed that it is not sure if these will be enough to protect citizens, minimize traffic, and prevent flooding.
"We believe that we are already prepared but since they consider this La Niña season, we don't know if our advanced preparation will be sufficient," MMDA chair Emerson Carlos said.
Earlier this year, the Philippines has suffered from El Niño, which has resulted to hunger in southern parts of the country.
READ ALSO: La Nina is here: Tropical depression Ambo forms east Luzon
Source: KAMI.com.gh