Atty. David appointed as BIR's ITG deputy commissioner
- Janet Napoles was tagged as the mastermind of the PDAF scam and illegally detained Benhur Luy
- Napoles' daughter, Jean, got flak on social media for exposing her extravagant lifestyle
- Former Napoles lawyer Lanee David will now be BIR's deputy commissioner
The new deputy commissioner of the Bureau of Internal Revenue (BIR) for the Duterte administration will come from the camp of Janet Lim Napoles.
Atty. Lanee David, now a former member of the law office which handled the case of the infamous Napoles family, has been appointed to take over the information technology group (ITG) of the BIR.
David also represented Napoles' daughter, Jean Catherine, for tax evasion. Now that she would assume a high-ranking position in one of the government's toughest institutions, she quit her position in the law office and pulled out from all BIR cases.
READ ALSO: Where did Aquino's 'Daang Matuwid' lead us?
In 2014, Janet Lim Napoles has made headlines for being the mastermind behind the Priority Development Assistance Fund Scam (PDAF) scam, along with Senators Juan Ponce Enrile, Jinggoy Estrada, and Bong Revilla and other congressmen.
She has been infamously known as the person to illegally detain a former associate. Benhur Luy, who is also her cousin, allegedly deposited a P5.5 million loan under her name without her permission. However, Luy countered that Napoles detained him because she thought he would speak up on her malpractices.
She is now kept in custody at the Correctional Institution for Women in Mandaluyong.
READ ALSO: Jinggoy Estrada calls for dismissal of PDAF raps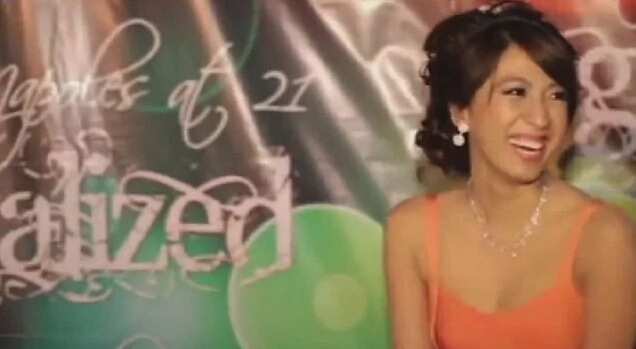 Her youngest daughter, Jean, was also scrutinized on social media for displaying her lavish lifestyle. Netizens bashed her for flaunting her superfluous riches, most particularly her extravagant 21st birthday party in Hollywood, which they claimed came from pork barrel money her mother stole.
READ ALSO: Top 10 Pnoy's promises, kept and broken
Source: KAMI.com.gh