- VP Robredo stood by her promise to continue taking mass transit even after being elected as VP
- Her Saturday will be composed of a visit to a school, a luncheon with supporters, and finally her inauguration party
- Her plans of revamping public transportation can now become a reality
Vice President Leni Robredo took a commercial bus to Naga with her entourage of staff and Presidential Security Group for her inauguration party later in the evening. She arrived at the Naga Central Bus Terminal on 5:30am, Saturday.
Regardless of her simple attire, comprised of jeans, a striped shirt and a blue jacket, Robredo was a sight to behold as she quietly disembarked the aircon bus , as local television crews' cameras stood prepared with anticipation of her arrival.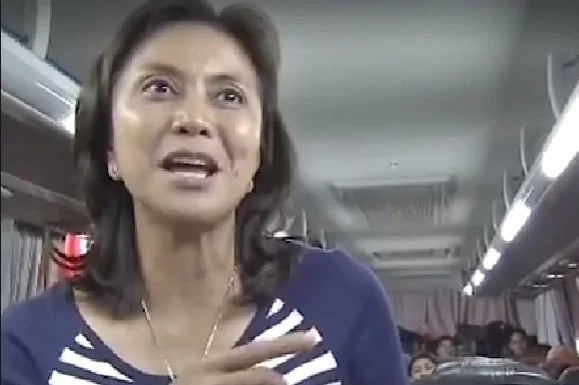 Her arrival did not create a huge stir in the terminal as she walked towards the north end, though she did pause every once in a while to acknowledge people who called her "Vice President".
READ ALSO: VP Robredo to Filipinos: My office is open for all of you
She left the terminal in a dark blue car, while her staff and PSG meticulously took to different vehicles as they escorted her to a hotel in Magsaysay Avenue, where she is currently lodged.
One of Robredo's media relations staff Avril Daja has revealed that the Vice President plans to attend a gathering at the Naga Central School in the afternoon, and then grace the inauguration party at Plaza Quezon soon after.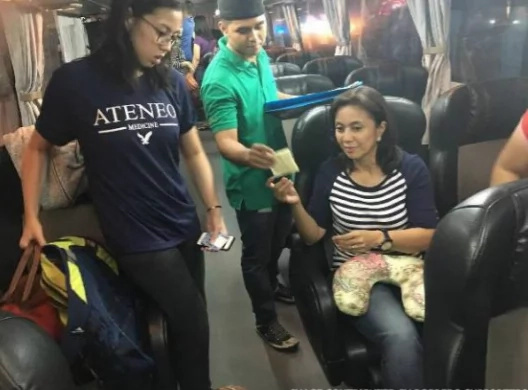 A source who has chosen to go unnamed due to lack of authority has also revealed that Robredo also plans to meet a selected group of supporters for a luncheon at the Avenue Plaza Hotel.
READ ALSO: Robredo: I am not afraid of anything
Her willingness to take public transportation over private has made her loved by many, and has contributed to her knowledge of how mass transit works. During her campaign, only Robredo out of the other VP candidates placed transportation as one of the top priorities. She said she planned to revisit transport laws, emphasize on improving mass transportation systems, and ensure that there are enough opportunities in rural areas to prevent people from being forced to transfer to urban areas. 
RELATED: LOOK: Leni teaches supporters how to deal with bashers
Source: Kami.com.ph