JTG Sulu finds Abu Sayyaf kidnap victim Robert Hall's body
- Robert Hall's body was found this morning by Join Task Group Sulu
- Troops were deployed around the island to rescue Samal island kidnap victim Kjartan Sekkingstad and other remaining hostages
- Abu Sayyaf spokesperson Abu Raami said that Abu Sayyaf will make it hard for the troops to find them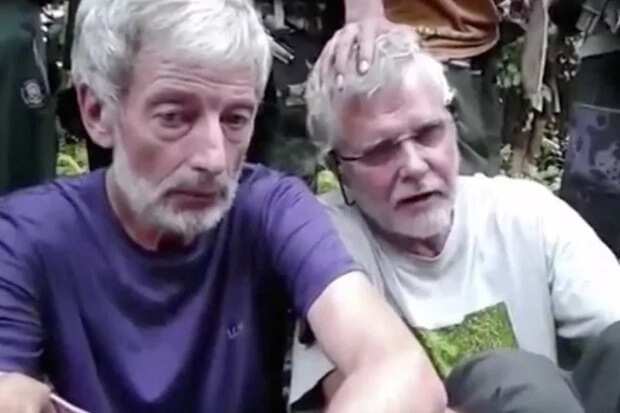 The body of Canadian kidnap victim Robert Hall has been found this morning in Sulu, the military reported.
The Abu Sayyaf hostage was beheaded almost three weeks ago when Western Mindanao Command spokesperson Maj. Filemon Tan Jr. said that around 11:35a.m., Hall's already decaying body was dug up and found by the Joint Task Group Sulu in Upper Kamuntayan in Talipao town as locals provided information on the location of the body. Tan stated that before transferring the body to PNP SOCO, it has been brought to the JTG Sulu Headquarters in Barangay Busbus Jolo, Sulu for documentation.
The Abu Sayyaf has beheaded hall on June 13 when the terrorist group has not received the ransom money it needed. Hall's head was found in front of Jolo Cathedral in Sulu the same day he was beheaded . Hall was the second kidnap victim in Samal Island that the Abu Sayyaf has executed after Canadian John Ridsdel, who got killed in April. Filipino hostage Marites Flor has been released on June 24, making Kjartan Sekkingstad the remaining Samal Island kidnap victim of the bandit group.
READ ALSO: Is martial law the best solution against Abu Sayyaf?
10 battalions or a total of 5000 government troops had been deployed in the efforts of rescuing Sekkingstad and all other kidnap victims like European birdwatcher Ewold Horn. According to the military, they are undertaking focused military operations from land, sea, and air in Sulu for neutralizing the Abu Sayyaf group.
"There are selected target areas. These bandits have relatives and they hide in the populace," Tan said.
Troops from service commands like the Philippine Marines, Navy, Army, and air force with the help of support commands such as Scout Rangers and Special Force are sent to operate in Sulu though the operation according to Tan was not "wide-scale."
READ ALSO: BREAKING: Bandit group Abu Sayyaf frees Filipina captive
"Just imagine our operation maps are filled with pins," he said.
Pins, Tan said, as he refused to say the locations of the operations in Sulu and the exact number of the soldiers and units deployed.
Abu Sayyaf spokesperson Abu Raami, however swore that the Abu Sayyaf will make efforts to make it hard for the deployed troops to locate them. "We put off all communications and we hide," Raami said. – AA, Kami Media
READ: Duterte promised confrontation with Abu Sayyaf
Source: KAMI.com.gh