Gina Lopez responded to critics
- Department of Environmental and Natural Resources (DENR) head Gina Lopez had a tough day answering blow by blow questions regarding her stance on mining
- Among her critics are Mining engineering students who consider themselves as "proresponsible mining"
- Gina Lopez said she's willing to meet with companies about mining interests
Newly appointed Department of Environmental and Natural Resources (DENR) secretary Regina "Gina" Lopez was grilled on her first day in office.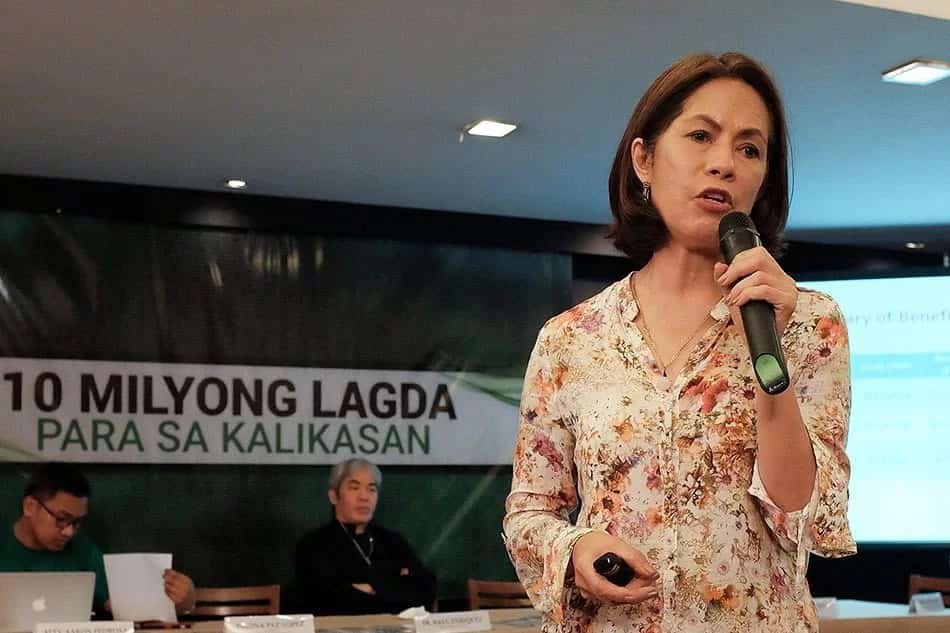 Lopez found herself at the receiving end of fiery questions regarding her stance on the mining industry in the country. The questions came from students who consider themselves as "proresponsible mining" advocates.
The Environment secretary has been an active campaigner against mining. She has gone around the country to advocate the need to protect the country's rich biodiversity.
READ: Duterte not anti-mining, but will review permits – spokesperson
Lopez in earlier reports was already bashed for presenting inaccurate data regarding the adverse effects of mining operations in some areas of the Philippines. The presentation was done during the leadership turnover at DENR. Among conclusions of the study is the finding that "the poorest areas in the Philippines are mining areas."
Lopez dismissed the criticisms by saying "there's nothing I said that is not the truth."
She then explained that she doesn't necessarily oppose the mining industry per se, but the suffering that it entails. She said: "Responsible mining is people must not suffer."
READ ALSO: Gina Lopez accepts Duterte's offer to head DENR
"You want to be a mining engineer? My request to you is to do your job with integrity … The No. 1 [priority] is that you should not let people suffer … You cannot build an economy based on suffering," Lopez told an engineering student who questioned her.
The DENR secretary also revealed that they will issue an assessment of the existing mining operations in the country. She said this was President Duterte's suggestion.
Lopez said that the companies which will fail the audit would be closed.
READ: Outgoing president Aquino will no longer deliver a departure speech; here's why
Meanwhile, entering the cabinet, Lopez might encounter other cabinet members who might have a different stance on mining, but she said, "as long as we're on the same page, which is love for country, we'll see what would be best."
Lopez also revealed her advocacy for reforestation, and her plans to hold environmental summits to encourage involvement among the youth and the impoverished sector.
She also said that she would prioritize the exploration of the biodiversity of the country.
READ: Duterte redefends Cabinet appointments
Source: KAMI.com.gh