Enrile: Martial Law can stop crimes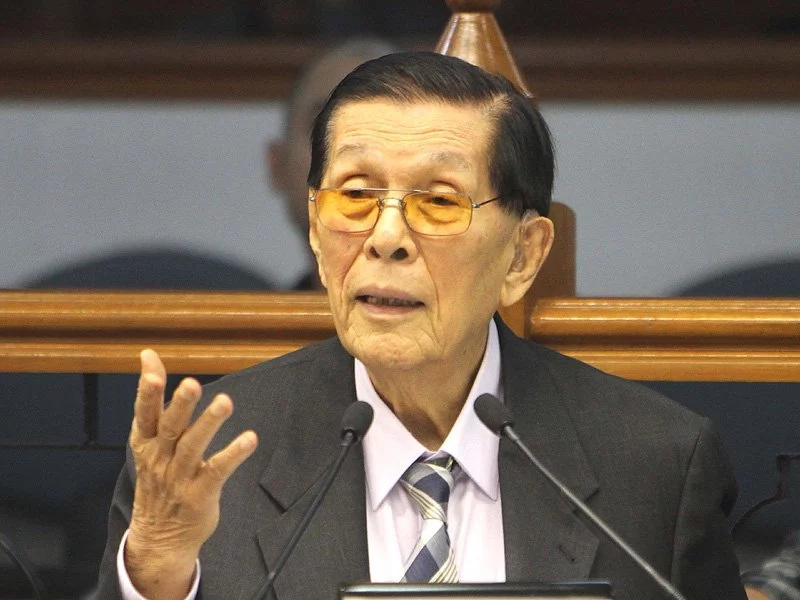 Senate Minority Leader Juan Ponce Enrile questions the promise of presidential hopeful Rodrigo Duterte on resolving criminality in the country within six months.
Senator Enrile even said that the Davao mayor could only accomplish what he promised through declaring martial law. Enrile was known to be an important figure during Martial Law.
The senator told reporters, in the weekly forum held at the Senate, that even he can't be able to match the goal that Duterte imposed to himself. "He's a good friend of mine, si Digong and I must publicly thank him for having supported me in all my political battles. But I can't make a promise that I'll be able to solve criminality in such a short period unless he will mobilize the entire organization including the police and the NBI (National Bureau of Investigation) and declare martial law then I believe him, if he's going to declare martial law. My God, he's only human being."
Supporters of the Davao City Mayor have been drawn to him because of his iron fist style of leadership.
Duterte keeps on reiterating that crimes in the country would soon be eradicated once he's the president however he has yet to present a plan on how he will go about it.
Enrile questions the capability of Duterte in fulfilling the promise to his voters.
"We're talking of capability to do something. I don't know, I don't know his formula. That's why I'm saying I have my doubt.. pardon me for expressing my doubt but I hope he can do it" Enrile said. He further added "The only thing that I can think of as a formula to really stop criminality in the country like a passing storm is to declare martial law and use it effectively and purposively".
photo from Obed-Dela-Cruz.blogspot.com
Source: KAMI.com.gh