2-year old fights cancer bravely
- Rhaina Keila Boado Padilla was diagnosed with a Retinoblastoma, prompting the removal of her left eye
- However, the cancer has already spread and she had to undergo a series of treatment
- Despite her illness, Rhaina remains to be a happy and jolly kid inspiring most of the people who read her story
A couple shared the story of their brave daughter, Rhaina, and her struggles to survive against an illness through an album in Facebook. The post had received an out-pour of support and prayers, all in hopes for the child's recovery.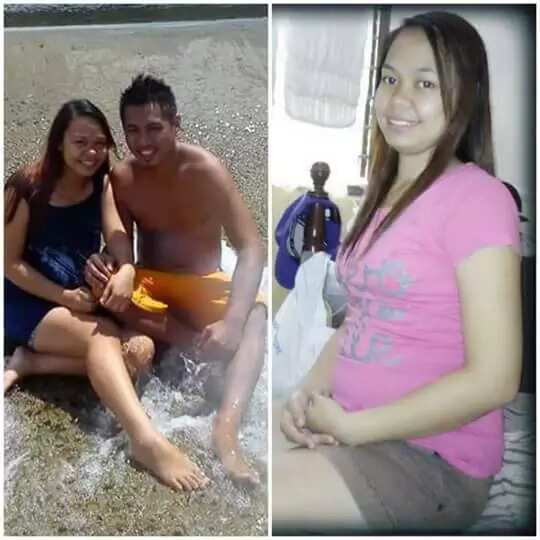 Rhaina Keila Boado Padilla was born on the same day as Jesus. Her parents, particularly her mother, confessed of having worries on becoming a parent, but everything was squashed the moment the little girl came into their lives.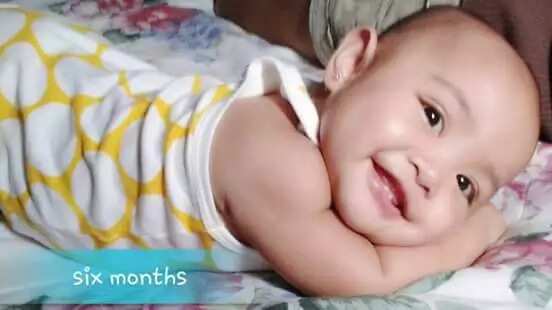 11 months later, they noticed something strange on Rhaina's left eye. They described it looking similar to a 'cat's eye at night,' causing a reflection albeit its translucence. Opting to have it checked, they booked the earliest appointment with an ophthalmologist which was scheduled on January 5, 2015.
READ ALSO: WATCH: Working dad goes blind; what his daughter does for him will amaze you!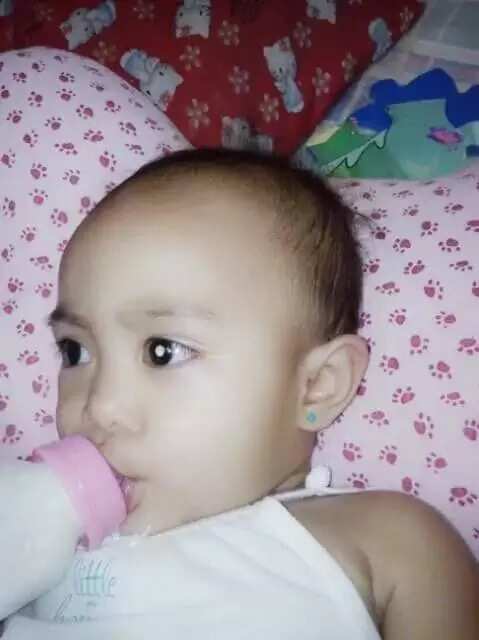 Upon inspection, the doctor delivered the bad news – Rhaina's left eye had gone blind. With time against them, they were advised to have their daughter undergo a CT scan to confirm the diagnosis, and to be able to set up a treatment right away.
The results showed that Rhaina has Retinoblastoma in her left eye, a malignant tumor of the eye that usually targets young children. The physician informed the couple on the two options they may choose from – to remove the child's left eye, or to begin with chemotherapy. Aware of the urgency of the situation, the couple decided to pursue on removing Rhaina's left eye, hoping to avoid having the disease spread further. Despite of all the troubles they have been facing, they were granted good news as their baby's right eye was completely free of illness.
Thankfully, the operation was a success. However, their happiness was short lived as they were presented with horrible news two weeks later – cancer has already spread. Having referred to an oncologist, they discussed the next steps they should do: A bone scan, bone marrow aspiration, cerebrospinal fluid, and 6 cycles of chemotherapy.
READ: Can a young wife add you years of life? Scientists' discovery is inspiring!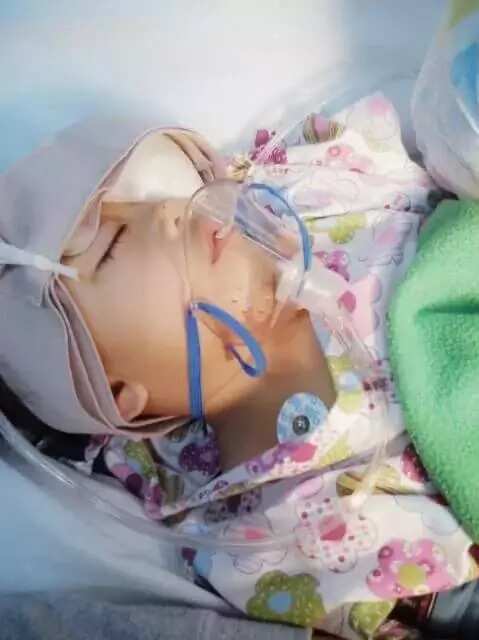 Despite everything, Rhaina remained a lively and brave kid. Her parents boast of how she inspired them with her strength and courage on facing her tests. They were grateful for the ophthalmologist's kindness – putting Rhaina's artificial eye for free.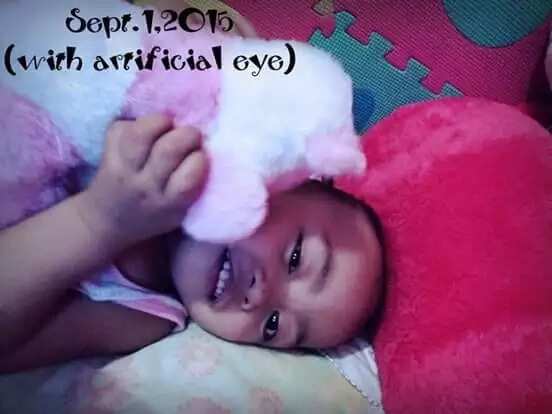 By September 2015, their daughter had pulled through her 6 cycles of chemo. A month after, though, their doctor informed how they must keep Rhaina under surveillance, as the child suffered inflammatory versus neoplasm – a new growth.
Undergoing another series of tests, results show that there was indeed a new growth of cancer, also called tumor recurrence or metastasis. This prompted another 6 cycles of chemotherapy, which Rhaina tried to endure – having the dosage higher than before.
READ: VIRAL: La Salle grad with rare skin condition inspires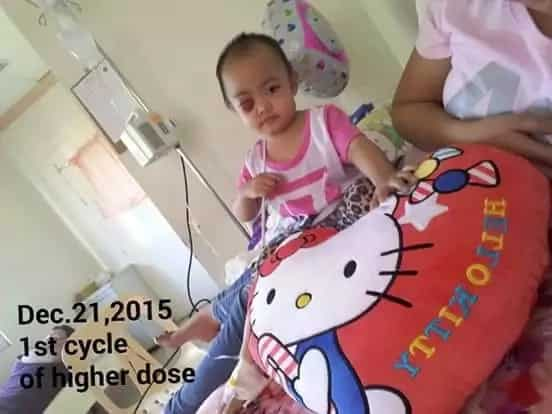 Her parents noticed how the treatment has made her weaker, and it was only what the little one could handle before the couple decided to stop her chemotherapy altogether.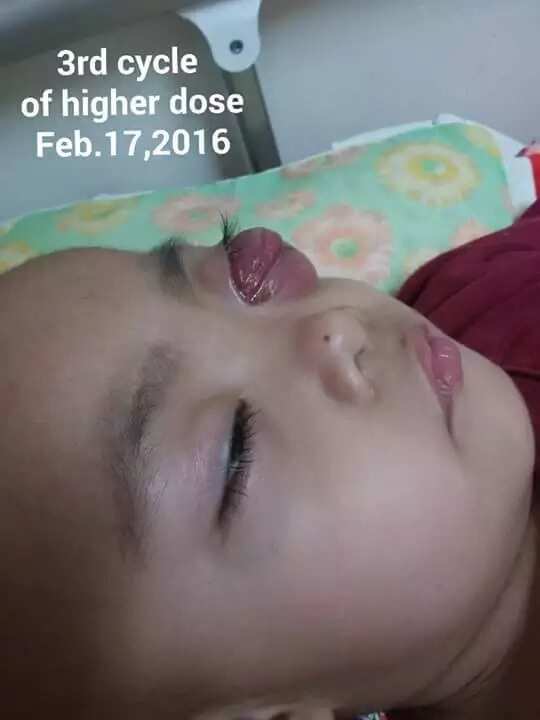 On May this year, Rhaina was admitted to the hospital after having a fever and several occasions of vomiting. She stayed for nearly a month before was deemed fine enough to be discharged.
The experience had Rhaina feel anxious around hospitals. Nevertheless, she continued to strive as a normal child, even inspiring a lot of people with her wit and sweetness and refusing to give in to the darkness of the situation. She claimed of being healed and was looking forward on living a long life.
READ: 12 inspiring Beyonce quotes to help you believe in yourself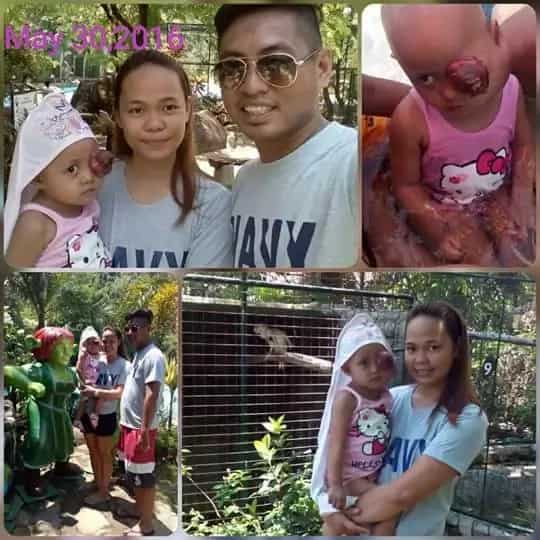 Rhaina's parents shared how happy she was when they took her to Pugad. The couple continued to shower Rhaina with affections as the days go by. But things took a turn for the worse when the tumor started to grow rapidly, even causing the little girl difficulty on balancing her head. There were days when she would struggle through intense pain, opting to pinch herself to fight it.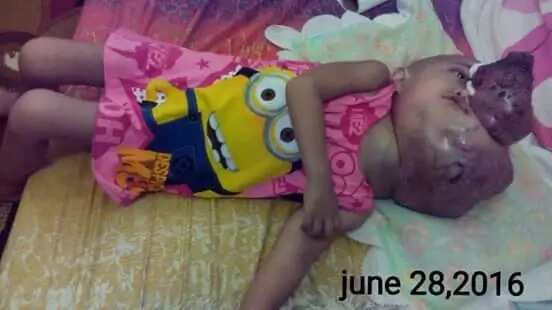 Now, she could no longer speak, smell, walk, and hear normally.
After everything, Rhaina and her parents have not lost their hope. With Rhaina determined on celebrating another birthday, they would force their way into becoming a proud cancer survivor.
READ: WATCH: How this abandoned limbless boy turned his life around will inspire you
Source: KAMI.com.gh