'We're not afraid of trouble' - China
- The international tribunal court's ruling on the territorial disputes of the Philippines and China will be on July 12
- The Asian super country affirmed that they will never negotiate on sovereignty
- President Xi Jinping will continue to uphold the ruling party's power over China
Speaking at the 95th anniversary of the Communist Party in Beijing, President Xi Jinping boldly declared that his country is 'not afraid of trouble', as they will never concede to sovereignty.
"No foreign country…should expect us to swallow the bitter pill of harm to our national sovereignty, security or development interests," he said.
In two weeks' time, the ruling on the Philippines' case challenging China's claims on South China Sea will be proclaimed.
READ ALSO: hina on territorial dispute vs PH: Arbitral tribunal violates UNCLOS
Despite the incoming ruling, the country has eschewed the proceedings regarding the dispute. In one of his earlier claims, the Chinese president said that the Permanent Court of Jurisdiction has no authority to look into the matter.
He also noted the interference of the United States, as the Western nation kept sending naval patrols near China's artificial islets.
"We will not show up at other people's front doors to flex our muscles. That does not show strength or scare anyone," he commented.
READ ALSO: Chinese foreign minister claims more countries side with them on SCS dispute
Aside from addressing the country's state on its territorial disputes, he also stated the importance of maintaining the ruling party in his land. The Communist Party of China (CPC) has ruled the largest Asian country since 1921, and the current president promised that he would maintain its power.
Speaking at Beijing's Great Hall of the People, the president aside from continuing the CPC's legacy, he also expressed to strengthen the country's military and improve their situation internationally.
Prior to assuming his position four years ago, Xi won the hearts of Chinese citizens through his anti-corruption campaign. He asserted that corruption puts the CPC at risk, and called for a 'complete purification' by targeting former top officials.
READ ALSO: [VIDEO] China is worried over South China Sea dispute arbitration; here's why
He further praised the CPC for the country's increased economic growth, and for driving out 'imperialism' from their land.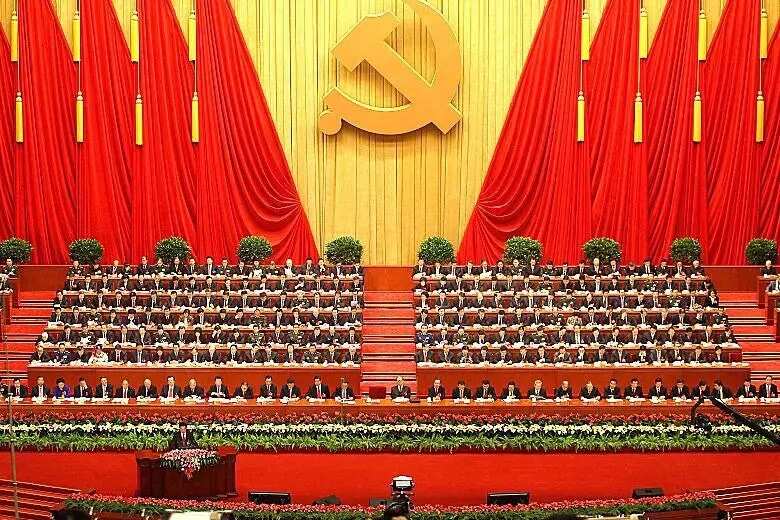 According to the Organization Department of the CPC Central Committee, the party currently has 88.76 million members by the end of 2015.
READ ALSO: China to PH on territory issue: 47 countries support us
Source: KAMI.com.gh