10 signs you're fortunate to have the best friendship ever
A fiend in court is better than a penny in a purse.
Friendship doubles our joy and divides our grief.
Do not protect yourself by a fence, but rather by your friends.
Life has no pleasure nobler than that of friendship….
….the list goes on and on. Every nation around the world has tons of sayings, quotes and proverbs about friends and friendship. And there's a good reason for it since our friends make our family and sometimes even more. We don't choose our parents and relatives, and the universe sometimes puts challenges by surrounding us with not quite what loving home folks should be. However, when it comes to friends we take our chance and opt for those who'll always have our back. We come to our friends if we want to share new holiday plans or boast about career achievements, to introduce a new partner or find a company for the coming party, to discuss the latest gossips or just go shopping. We seek their advice and support when we're heartbroken, in trouble, have health issues, don't know which dress color to pick or just have bad days.
Unfortunately, not everyone is lucky to have such sort of relationship, but if you happen to have a friendship that meets all the below criteria, do your utmost to never fail it.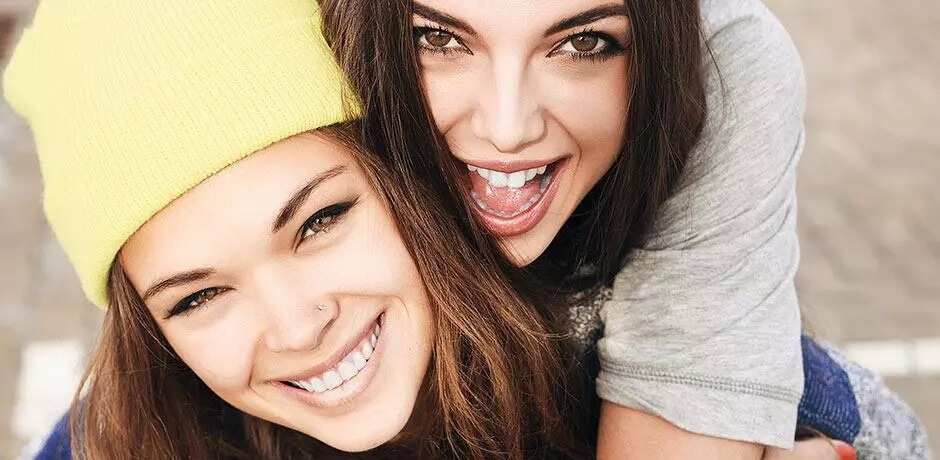 1. Times change, friends don't
You may travel for years, go to study abroad, be transferred to an office in the other city or even change your residence, but this harms your friendship in no way. Whenever you happen to see each other again, you feel like there was no separation ever.
2. They are the first to help when you're facing troubles
No matter what kind of troubles that may be: a broken nail or broken heart, a bad haircut or bad diagnosis, a stolen car or stolen job opportunity. Your friend's number is the first to dial when you need not moral lectures or blame, but a listener and supporter.
3. They won't leave you in pain alone
This doesn't mean they're going to move into your place and accompany you even at the bathroom, but whenever you feel like sharing something important they'll be there despite day time, place, occupation and weather circumstances.
4. They don't judge you behind your back and don't let other people do so
Your friends are the first to tell that you screw up. However, they do this looking into your face rather than gossiping about your mistakes with everybody ready to listen. Moreover, they're about to become physical when someone else's tongue runs too much ahead and he or she says all sorts of junk about you.
5. Their house is your house
A man is a king in his own house. However, your friend readily invites you at his kingdom when you need it. Or when you're just tired of your wallpaper and furniture and desperately seek some option.
6. You've learned to compromise
If you're the biggest fan of the Lord of the Rings, your friend doesn't need to cover her walls with Orlando Bloom's posters. If she's crazy about NBA, you don't learn the biography of LeBron James by heart. However, she's ready to spend 3 hours of her life watching together the Two Towers (for the 19th time), and you easily cancel your plans for Sunday night to go with her to Cleveland Cavaliers game.
7. You share both likes and dislikes
Even if you're friends have never seen this Bob guy and know nothing about him, the only fact that he mistreated you turns them into his biggest enemies.
8. They're capable of anything to see you smiling
Last ticket to Sting's concert? No problem. Justin Timberlake's signature on your t-shirt? Well, if you like him. The biggest and sweetest cake for your birthday? They know you like chocolate. The rarest edition of Alice's Adventures in Wonderland? Enjoy your reading. Your friends do things beyond reach if it pleases you.
9. They tell you the truth you may not want to hear
It's rather hard to recognize your mistakes, but it's twice harder to confess to yourself you're about to commit a new one. Your friends will tell when you need to slow down and look back. You may be mad with them and even have a little fight. However, when you're off the hook, you'll thank them a lot. You always do.
10. They're not mentors, but listeners
Sometimes all you need to feel a bit of relief is just to speak out. Maybe more than once. Maybe more than twice or even three times. Regardless of the number, your friends listen carefully understanding you need not advice, preachment or schooling. You need them to listen.
Source: KAMI.com.gh