Citizen Noy faces multiple homicide raps after one day of rest
- The Volunteers Against Crime and Corruption filed a complaint for reckless imprudence resulting in homicide against Aquino before the Office of the Ombudsman
- Included in the complaint are former Philippine National Police Alan Purisima and Special Action Forces director Getulio Napeñas
- The Mamasapano counterterrorism operation claimed the lives of 44 Special Action Forces officers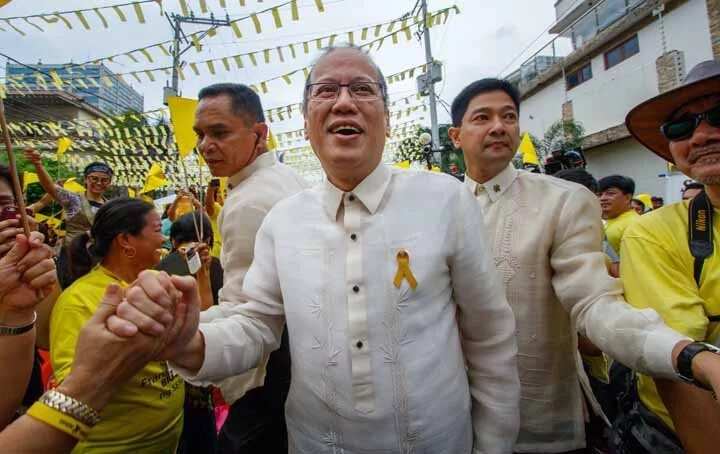 No rest for the weary. Shortly after stepping down from office, former president Benigno Aquino III faces a multiple homicide complaint before the Ombudsman over the failed Mamasapano operation.
The Volunteers Against Crime and Corruption (VACC) filed a complaint alleging that Aquino should be held liable for the "brutal bestial deaths" of the elite cops "due to negligence, imprudence, lack of foresight and lack of skill in the planning, preparation and execution of Oplan Exodus." Further, they claim that Aquino approved the operation knowing that it was flawed.
"Aquino, the commander in chief, did not lift a finger to rescue his soldiers… If he had any foresightedness and judiciousness, he would have employed all means at his disposal… Yet he chose to stay indifferent, and used the unreliability of SMS … Thus he was unable to monitor the progress of the operation, that his men were in danger of being overrun," the complaint read.
READ ALSO: PNoy: The only president who stood against China in court
Moreover, the complainants said that Aquino's act of allowing the operation to be handled by a suspended chief resulted in the slaughter of the elite cops.
The complaint was also directed against dismissed Philippine National Police chief Alan Purisima and former Special Action Forces director Getulio Napeñas.
To bolster their arguments, the complainants cited the Senate inquiry report which found Aquino "ultimately responsible" for the incident which he approved in front of Purisima and Napeñas. However, the Ombudsman already cleared Aquino from accountability despite his appointment of his friend Purisima to participate in the planning of the operation even while suspended for graft.
READ ALSO: Why PH should thank PNoy, according to Angara
Atty. Ferdinand Topacio, the complainants' counsel, believes that it's high time Aquino should be held liable for his alleged offenses now that his immunity from suit has expired.
"Walang criminal intent na patayin ngunit dahil sa kapabayaan, may namatay po. Wala po tong iniwan sa isang nagmamaneho ng sasakyan na sa kapabayaan, may nasagasaan," Topacio said.
(There was no criminal intent, but because of negligence, there were people killed. This is no different from a reckless driver who killed a pedestrian.)
READ ALSO: AFP on Aquino's leadership: The best so far
Aquino dismissed these allegations calling the case as "frivolous" and counters that Topacio is simply an "attention seeker."
Aquino was quoted saying that, "Let me emphasize: the families of the SAF 44 have experienced so much pain. I am worried that the instigators of this case, in furtherance of their objectives, are setting up the loved ones of the SAF 44 for even more suffering."
Mothers' of the fallen soldiers were among those who filed the suit. They said that they only wanted justice for their sons amid the failure of the administration to give benefits to the parents of the victims. - IS, Kami Media
RELATED: Thank you, PNoy; netizens express gratitude
Source: KAMI.com.gh