Feng shui consultant predicts Duterte's administration
- Feng Shui consultant said that Duterte's administration will be "very good" for the country
- Vice president Robredo and president Duterte might have personality clash based on their signs
- President Duterte will encounter health problems but it will be manageable, according to feng shui consultant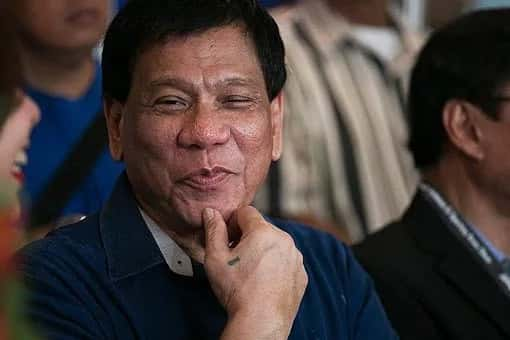 President Rodrigo Duterte's presidential reign, according to a feng shui consultant, will be "very good" for the Philippines.
Dr. Andy Tan has mentioned several feng shui and numerology predictions that reflects effective leadership of Duterte during his administration. According to numerology, Duterte's inauguration last June 30, 2016, him being the 16 president of the Philippines, and garnering 16 million votes is a good numerology omen. Adding the number 16 together and making it a single digit will be 777, which is lucky seven, he said. When three is multiplied with 7, the result is 21, and adding two, one, and three is a triad which is a very powerful number and which symbolizes the pyramid of Egypt, he stated on an interview. Tan also mentioned that the president's name, Rodrigo Roa Duterte, is 737 which is another lucky number combination.
Tan believes that Duterte's administration is "very good for the country", and that it is a positive start for the new administration. As reflected in feng shui principles, this year is the Year of Fire Monkey wherein the most fortunate location is in the south, southwest, and southeast. Davao is in the southwest part of the Philippines, Tan suggesting that Duterte should rather stay in Davao than in Malacañang.
READ ALSO: WATCH: Duterte to bring Malacañang closer to the people
Tan also cited possible challenges that might be present along Duterte's way particularly a betrayal of someone in Duterte's Cabinet. "At the start, they will follow his order. But somewhere along the way, they will now shift gear, in such a way that they will go against him," he said.
He pointed out as well that Duterte's Western sign Aries, is the same with former Presidents Joseph Estrada and Gloria Macapagal-Arroyo, and the late Iraqi leader Saddam Hussain which has been determined that what they say happens, yet it may also be a cause of trouble as what had occurred to the other three.
Tan stated according to his predictions that there will be clashes between vice president Leni Robredo and president Duterte for their signs (Robredo is Taurus and was born in the year of the Dragon) may be double strength or double whammy which may lead to personality crashes. He then suggested that it would be better if Robredo will not be part of the Cabinet to avoid "contradicting energies."
READ ALSO: Yasay adresses sensitive territorial dispute remarks on air
Health wise, 2017 will not be a good year for the president though Tan clarified that it will not be dreadful and will most likely be just a typical hypertensive, blood sugar on the border line, and such and is manageable.
Tan also noted that 2017, the Year of the Fire Rooster, may not be good, health-wise, for Duterte, who was born in the Year of the Wood Rooster.
Chief Justice Maria Lourdes Sereno and Senator Koko Pimentel, who are most probable to lead the upper house are also born in Chinese Year of the Dragon. - AA, Kami Media
READ: LOOK! China congratulates Duterte after oath-taking
Source: KAMI.com.gh