Duterte Rages At N. Cotabato Gov. Mendoza, Curses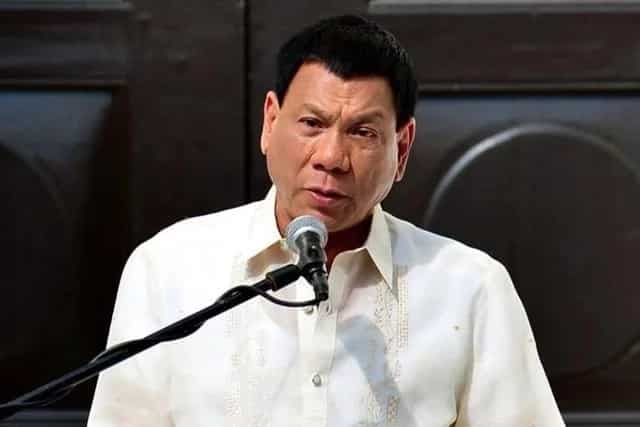 Duterte Rages At N. Cotabato Gov. Mendoza, Curses
The hot-blooded mayor from Davao cursed and chided North Cotabato Governnor Emmylou Taliño-Mendoza.  In an earlier Inquirer report, several North Cotabato citizens will stage a rally in support of the provincial government and the police force's actions in response to the social media posts only highlighting the side of the shot farmers. According to Mendoza, these people are initiating them in their own free will.
"This is initiated by people who got really hurt by what they have read on Facebook. They felt bad that it seems that the works that the provincial government has done are being discredited... They said that they will do it to repay the provincial government for the efforts that it has done," said Mendoza to the Inquirer by phone.
She assured the public that it will be a peaceful rally, but Kilusang Magbubukid ng Pilipinas North Cotabato spokesperson Jerry Alborme slammed the idea and called the rally insenstive. He also alleged that the rally would cost money, and the provincial government would be the one shelling out this money, instead of it being used to feed the hungry farmers.
"The provincial government of North Cotabato is organizing a rally in support of Lala Mendoza's brutality. Accordingly, LGU will spend P50,000 for each barangay for every 30 persons. Governor Lala has money for her own organized rally but cannot provide food for the hungry farmers," Alborme said.
Duterte reacted to the supposed politicking, referring to the rally,  by cursing Mendoza. The mayor says that the issue should not be used as a political staging ground for campaign activities. The incident has left at least two farmers, one of them believed to have been shot at close range while raising his arms, were killed. At least 116 others were wounded after the police dispersed a barricade of drought-stricken farmers in Kidapawan City on April 1.
"May gusto akong sabihin kay Lala (Mendoza). T***** mo, wala akong pakialam diyan, l**** ka," cursed Duterte.
The Davao City Council approved the release of P31.5 million, which will be used to purchase 15,000 sacks of rice for the farmers of North Cotabato requested by Duterte.
"Huwag mo ngang sabihing epal-epal ako. Kayo ang epal diyan, Liberal," saying that he will not use the donated rice by Davao to Kidapawan as a campaign tool.
"In a humanitarian situation, there must be no malice in providing help for the needy," added Duterte
"Huwag mo akong maliin. Maski na papano, assuming galing Davao 'yan, bakit ka magagalit na magtanggap 'yung mga tao ng makakain. Why? What is fundamentally wrong if somebody writes my name [on] a sack of rice and gives it to the people na naroon? Eh sabi nila gutom, eh sabi ninyo merong bigas, eh di bigyan ninyo," defended Duterte.
Mendoza thanked the Davao government for their support.
"I'm happy that it went through the right process. I'm happy that the assistance would be coursed through the Red Cross, and I'm sure this will go straight to the farmers. Thank you," said Mendoza by phone.
Source: KAMI.com.gh