- A woman finds a snake in her home and tries to film it up close
- The snake reacts aggressively and attacked the woman
- Experts suggest keeping a safe distance during a snake encounter
Every year, many wild animals attack human beings. Most of the time, the animals attacked because they were provoked by the humans.
One case of such an attack was captured in this viral video showing a woman who found a snake in her house. During their encounter, the woman pulled out her phone, started to take a video of the serpent and poked the animal.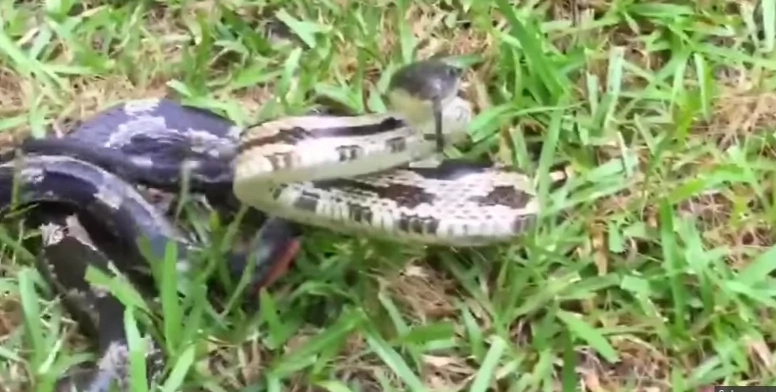 The provoked reptile – which felt threatened – had no choice but to try and viciously attack and bite the woman. Many viewers of the video have commented that they screamed loudly when the scary snake suddenly attacked the woman. The woman in the video also screamed, panicked and tried to laugh off her terrifying experience at the end.
READ ALSO: Russian "Snake man" squeezes through food hatch to escape prison cell(video)
According to snake experts, people who encounter a snake outdoors should keep a safe distance. The snake will probably move for cover so make sure that you do not get in its way.
If you want to take a picture or video of the reptile, make sure that you do it from a distance. If you found the snake in your backyard, make sure to call a professional for a safety removal.
If you find a snake inside your house, your priority is to make sure that the children are in a safe room. Most snakes that enter houses are non-venomous, but if you are unsure of the kind of species of the snake that you found in your house, do not hesitate to call for help from the authorities. - DN, Kami Media
RELATED: This gigantic snake crawled into a woman's bedroom
Source: Kami.com.ph