COMELEC employees call for unity, backs Bautista
- Commission on Elections (COMELEC) employees expressed their support for COMELEC chair Bautista amid the rift between him and the other commissioners
- In earlier reports, the 6 COMELEC commissioners criticized Bautista's 'failed leadership'
- Bautista said that he will remain professional especially in light of the upcoming barangay and Sangguniang Kabataan (SK) elections in October
Members of the Commission on Elections (COMELEC) Employees Union urged the poll body's officials to settle their differences and work together, Thursday in line with the upcoming barangay elections on October this year.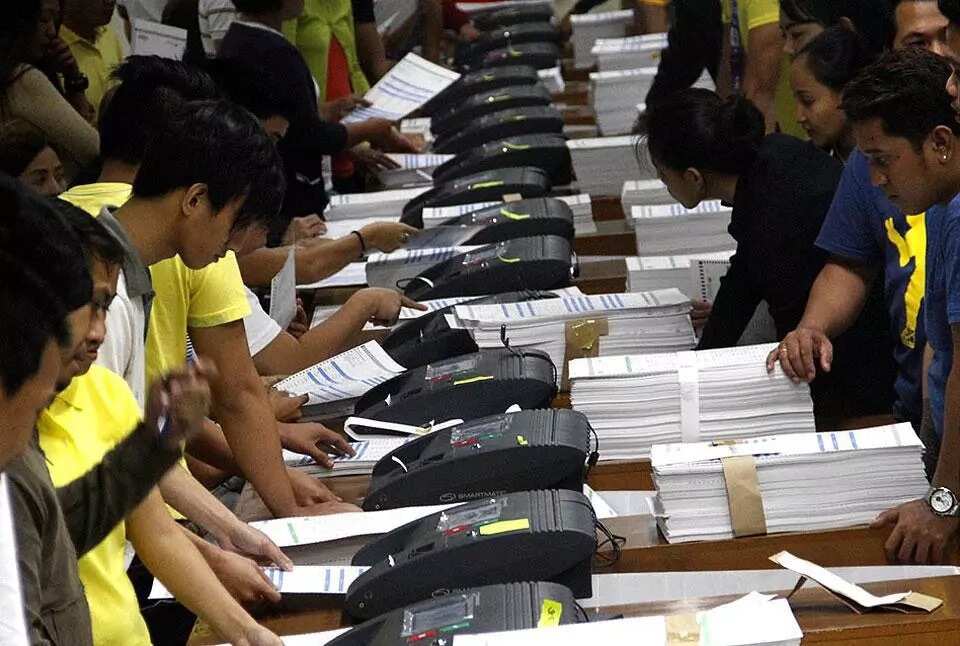 "In the middle of the infighting of our leaders, the employees call for unity and cooperation. From our leaders to the employees we should work together, especially with another election just around the corner," Union president Mac Ramirez said emphasizing that the Comelec employees wanted their leaders to be united and carry out their duties and responsibilities.
More than 50 members of the union joined by COMELEC Chair Andres Bautista headed out of their offices at Palacio del Gobernador in Intramuros, Manila who lighted candles and released white balloons into the sky. The group expressed their support to Bautista in light of the disagreements surrounding COMELEC leaders.
RELATED: COMELEC Bautista denies 'failure of leadership'
Commissioners reportedly criticized Bautista's leadership during the recently-concluded May 9, 2016 where Rodrigo Duterte and Leni Robredo were installed as president and vice president respectively.
The employees praised Bautista and shouted in unison to honor their leader. "We, the employees of the Comelec, support the chair in his leadership of the commission and we will give our all-out cooperation in making the preparation of the barangay elections as well as his administration successful," according to a statement of support for Bautista.
In his short talk addressing the union, Bautista expressed his appreciation and gratitude to the workers for their support stressing that the COMELEC, as an organization, is not only composed of himself, the officials or the en banc, but of all its employees.
READ: COMELEC Chair Bautista: I will not resign
"I've been here for a year. You can count on me to exhibit professionalism—that is very important. We should do our sworn duties for the Comelec," he said.
In the end, while not mentioning the issue between him and the commissioners, he urged everyone to unite in the name of organization's credibility especially for the upcoming barangay and Sangguniang Kabataan (SK) elections later this year. –MR, Kami Media
READ ALSO: Malacañang: COMELEC should fix its own problem
Source: KAMI.com.gh