Zero crime on Duterte's inauguration - PNP
- President Rodrigo Duterte's inauguration cleaned the streets of all types of criminal activity
- The presidential inauguration has caused crime activity to go zero, very much like Manny Pacquiao's bouts
- Duterte has always been unusual and his leadership is proving to be just as unique
Just as Manny Pacquiao clears the metro during his boxing bouts, President Rodrigo Duterte's inauguration has left Metro Manila crime-free, says the Philippine National Police-National Capital Region Police Office (PNP-NCRPO).
"I suppose it is unusual," said Chief Insp. Kimberly Molitas, spokesperson of PNP-NCRPO. "Una sa lahat bago pa naman talaga manumpa ang ating presidente… marami nang unusual na nangyari sa law enforcement side," he added.
(First of all, even before the president's oath-taking ... many unusual things have been happening in the law enforcement side.)
READ ALSO: #ChangeisComing! Admission to Nat'l museum now permanently free
Days before Duterte's oath-taking ceremony, about 352 drug users and pushers from 12 barangays have surrendered for fear of their lives as the increased police operations against drugs intensify.
According to the PNP, they expect around 500 drug pushers and users in Pasay City to surrender on Friday.
Duterte, during his solidarity dinner in Tondo, Manila on Thursday, reaffirmed his warning against drug suspects who still refuse to surrender. He even suggested that the parents stop their children from doing drugs because among the 365 days of the year, they are bound to make mistakes.
READ ALSO: VP Robredo to Filipinos: My office is open for all of you
Pasay City Police Chief Senior Supt. Joel Dorie also said, "Bibigyan muna natin sila ng pagkakataon na sumuko sa atin, after nito intensify na natin ang operation laban sa kanila."
(First, let's give them a chance to surrender to us, if they don't, then we intensify our operations against them.)
"For them na ayaw mag-surrender, we will declare war. Magka-conduct kami ng police operation kapag lumaban sila, alam na nila ang mangyayari. Bakbakan na," said QCPD Deputy Director for Operations Senior Supt. Joselito Esquivel.
(For those who do not want to surrender, we will declare war. We will conduct police operations and if they resist, they know what will happen.)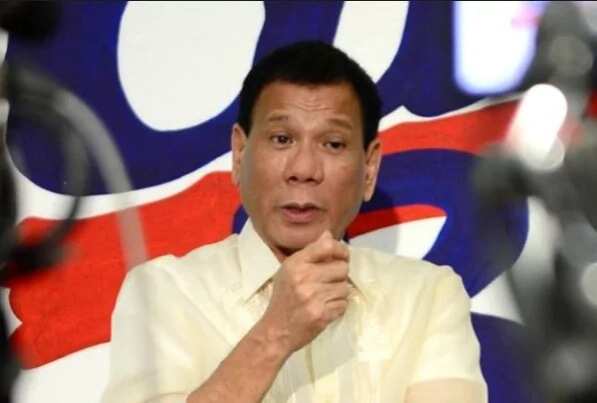 Duterte has always been very vocal about the shooting of criminals who refuse arrest. In fact, he also offered a cash reward for every drug lord killed.
As of press time, the QCPD has in place a program that will process drug users who voluntarily have themselves tested and provide information on their source of illegal drugs.
RELATED: Who's that guy making faces at Duterte's inauguration?
Source: KAMI.com.gh