- Alleged mistress has to escape lover's home without any clothes after his wife unexpectedly shows up
- Videos of her have gone viral, and have become a hot topic among netizens
- Footage of other women caught naked on the streets have surfaced on the Internet as well
Whatever your story is, it probably isn't as radical as this woman's - as pictured below, she was forced to walk home in public stark naked. Her hands are the only protection she has from the shocked ogling that her walk of shame has attracted.
She walked alongside fully-clothed pedestrians and passersby, and crossed the road in front of a tram. Videos of her have gone viral.
The footage was taken in the city of Perm, of central Russia's Perm Krai region. Their local media reported that she had been in the middle of an affair with a married man, and she had blindly jumped out of a window when her lover's wife arrived home unexpectedly.
READ ALSO: For the wife, the mistress deserves this; here's why
As these shots went viral, social media users began musing over other possible reasons as to how the woman ended up naked and on the streets. Some think she may have just been really desperate for sex, or that she was an alcoholic. A netizen under the alias 'kkt' said that perhaps the woman was just really hungry for sex, and her getup - or lack thereof - was part of the hunt. The netizen argued that had she been escaping her lover's home, she would have at least grabbed something to cover herself up with.
One eye-witness believes her walk of shame was a consequence of losing a bet.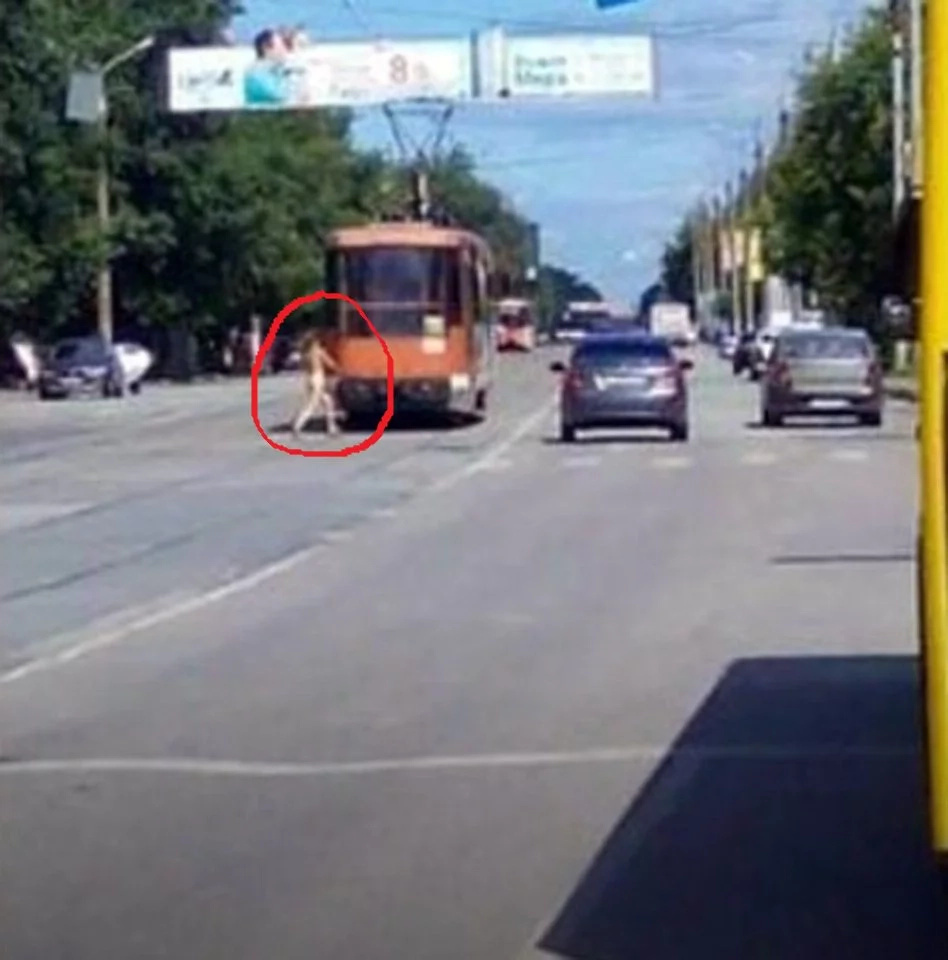 She isn't the first woman to bare it all - literally - on the streets. Just recently, disturbing footage of a Chinese woman being beaten in public by a group of women surfaced online.
READ ALSO: WATCH: Man crawls on the street begging pretty girl not to dump him; her reaction will amuse you!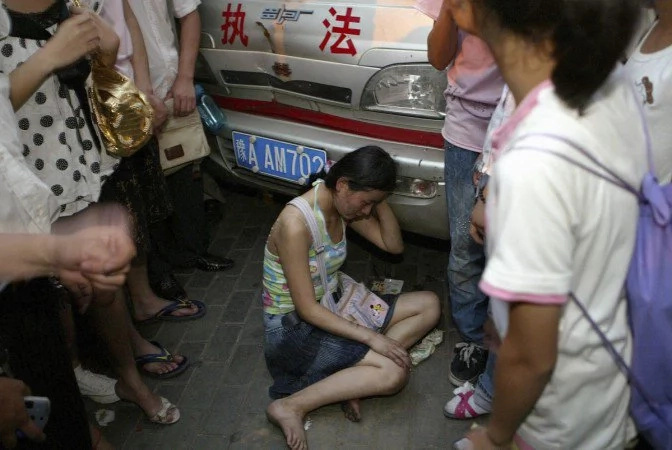 The victim was allegedly the mistress of someone's husband. The dreadful video captured the group ganging up on the girl, ripping her top away, and dragging her around by her hair. It is unclear which woman in the gang was the scorned wife.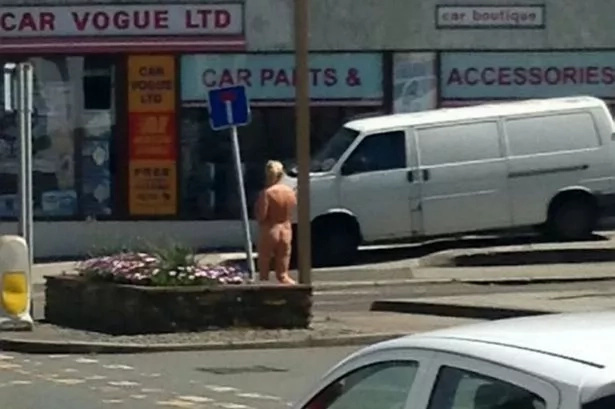 Last May, another naked woman left onlookers speechless when she left a tanning salon naked, casually strolled through a seaside town centre, and drove away. She had a towel tucked under her arm, but for reasons unknown she chose not to use it.-MB, Kami Media
READ ALSO: Best naked escape: a guy takes off all his clothes to crawl through a prison food delivery window