- George Beccaloni discovered a new centipede during his honeymoon in Thailand
- With his colleagues' help, they name the new species Scolopendra Cataracta
- The said centipede could grow as long as 20cm and is presently only found in Southeast Asia
It seems that scientists refuse to have a down time on their explorations. George Beccaloni of the National History Museum in London was no exception.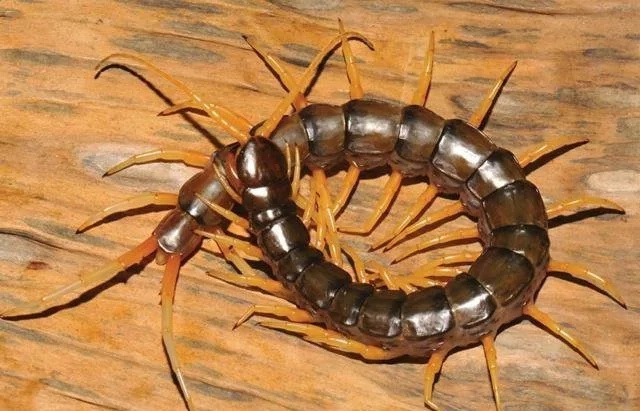 He was on his honeymoon in Thailand in 2001, supposedly enjoying the break from work. The festivities did not stop him from hoping to find a new discovery, though, as he was rewarded with one when he chanced upon a centipede after turning over a rock.
He shared how his actions became a habit – turning over rocks beside streams, wherever he finds himself in the world. He was surprised when he spotted the centipede, describing the creature to appear huge with long legs, covered in a cross between green and black color. He even called it 'horrific-looking.'
READ: You will be shocked how these 21 celebrities look without photoshop!
Beccaloni noted that it went for the stream straightaway once its hideout was discovered, instead of into the forest. Like the good entomologist he was, he captured it – albeit with some difficulty – put it into a container with water, and brought it back with him to the National History Museum.
He confided the centipede with an expert, but was responded with skepticism as Scolopendra were often found in dry habitats, and no records were found that there was an amphibian.
Luckily for Beccaloni, his colleagues Gregory Edgecombe and his student in Thailand, Warut Siriwut, were also on the hunt for new species.
READ ALSO: WATCH: Colorblind brothers see color for the first time; their reactions are priceless!
It was when Beccaloni found out that Edgecombe and Siriwut found two specimens near the waterfalls in Laos – confirming their collections as new species after an analysis – that he informed them of his discovery in Thailand.
The pair named the new species 'Scolopendra Cataracta,' which stands for 'waterfall' in Latin.
Turns out, Beccaloni's honeymoon centipede falls under the same category.
It was said to be able to grow up to 20 cm long, and is venomous as well. Although a bite would not kill you, it would still give you excruciating pain that could spread across the infected limb. These species were also claimed to be found in Southeast Asia only.
READ ALSO: Chocolate Beer gets a fiery labuyo twist
Source: Kami.com.ph