- Boy in South Africa gets his face mauled by a wild hyena
- The hyena entered the national park through the fence
- Erco had to undergo facial reconstruction surgery
Unsuspecting, 15-year old, Erco "Boela" Janse van Rensburg was with his family on a camping trip in Crocodile Bridge Camp in the Kruger National Park last when a Hyena attacked him Sunday morning.
The boy's grandfather was inside another tent beside his when the mauling happened. In an interview, Basie Smalberger said, "Erco's uncle and family were sleeping in another tent next door and the hyena was completely silent when he grabbed Erco, because it was only when he started pulling him across the ground by the collar of his pajama top, that Johann [the uncle] woke up and looked out of his own tent to see what a thought was a blanket being dragged very fast across the ground."
He later then recounted the events, "Johann went to investigate what was happening and then saw the hyena on top of Erco and managed to chase him away" He continued. "Erco was conscious throughout the attack and then was able to describe how he heard the sound of his own bones being crushed 'like a packet of chips' as the hyena climbed on him."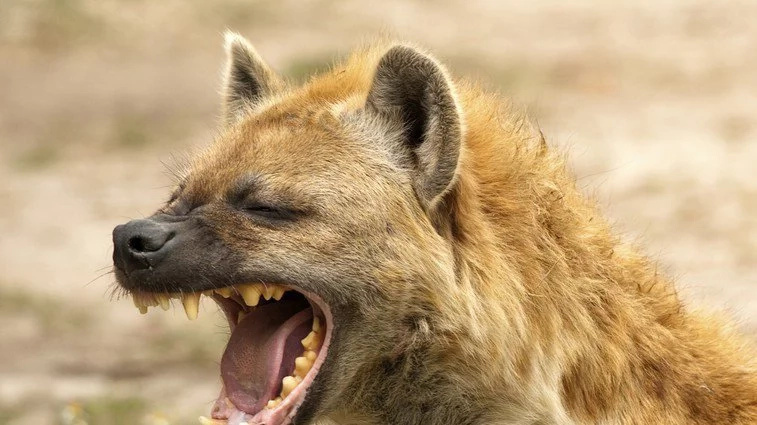 READ ALSO: The lion decides to eat a dead hippo. Watch the corpse's revenge!
Kruger National Park's spokesman, later stated that Erco was immediately rushed to the nearest hospital in Nelspruit after receiving first aid from the medical staff assigned in the park. He later recounted that, "The Rangers came to the camp to look for the hyena but could not find her. They, however, found a hole under the perimeter fence where the animal could have come in."
Erco is recovering from facial reconstruction surgery. His grandfather, Mr. Smalberger later remarked that Erco is oddly in good spirits "considering what a horrific experience he has had."  Mr. Smalberger reports that his grandson can communicate with them by nodding his head.
He then later shared, "My daughter Cashandra is with him and the whole experience has been as hard on the boy's parents."-TU, Kami Media
RELATED: Orangutan chained for four years finally gets free
Source: Kami.com.ph