- Honda was about to win the match until the referee could not finish his count to three
- A video montage played showing the friendship between the referee and Honda's opponent, Oishi
- Oishi took the moment of hesitance as his chance and managed to win against Honda
You think you have seen everything wrestling has yet to offer. Who knew that after several years of reportedly scripted performances, they would still come up with something fresh and hilarious to deliver entertainment to the audience – this time, it was not crafted around violence, though. It was about valuing friendship, as cheesy and bias as it may sound.
Japan Pro Wrestling has showed us that despite these men's bulky and macho figures, what lies inside is what could predict the outcome of the match.
One of their promotions, called Dramatic Dream Team (DDT), is home to a more comical style of Japanese wrestling where anything might happen.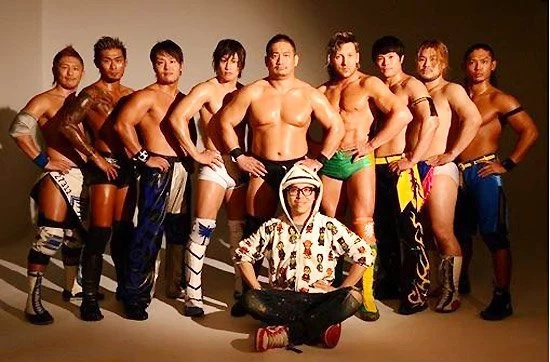 READ ALSO: Hilarious: "My father harasses me on social media!" tweets teen
In the video, wrestler Honda – who was on the winning side, was able to pin down Oishi. The crowd chanted, along with him and the referee, as they count to three but before reaching the final number, the referee was unable to bring down the verdict and froze midair as if struggling with his movements. Honda, looking shocked and at lost for words, faced the referee who was shaking his head, appearing forlorn.
As the lights dimmed, a video montage then shortly appeared, showing pictures of the referee and Oishi spending the day together. The audience erupted into laughter as there were photographic evidences of them with their arms linked together, walking down the street happily. They gamely posed with a 'peace' and heart sign at the camera, and some shots include them feeding each other ice cream.
READ ALSO: See how kids prank their mothers using Snapchat filters!
Overwhelmed with emotion, the referee could not allow his friend to lose the fight and Oishi took the opportunity to capitalize the moment with a counter against Honda. This was followed by a quick count to three from the referee and everyone was left stunned and laughing as the turn of events unfolded.
Here's the video:
Oishi won against Honda, all thanks to his faithful friend. -HB, Kami Media
READ ALSO: WATCH: 5 epic fail videos that will surely make you laugh!
Source: Kami.com.ph