- The Philippines scored 61 of of 100 way below the Southeast Asian average of 64
- The Southeast Asian country also ranked lower this year compared to similar surveys conducted in 2011 and 2013
- The survey confirmed fears that Internet addiction is an emerging threat to healthy living
Based on the survey conducted by Intuit Research, the country currently ranks ninth overall as one of Asia's unhealthiest countries. The Southeast Asian country lagged behind India, Malaysia, Thailand, Vietnam, and Sri Lanka, and also tied for ninth overall with Korea, India and Singapore.
"Eighty percent (80%) of adults in the Philippines are not really satisfied with their health," Intuit Research director Thomas Isaac said about the survey conducted with 764 Filipinos.
He added that while forty-four percent (44%) of adults were overweight due mainly to insufficient exercise and poor food habits, there were only 25 percent (25%) who would like to lose weight.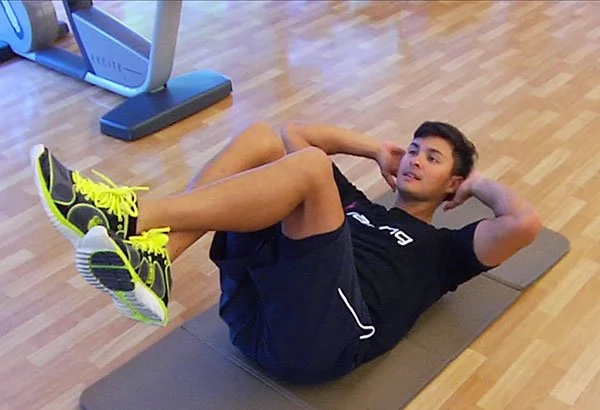 The survey also revealed many interesting information about Filipinos. For instance, seventy-four percent (74%) of adults claimed that they exercised regularly. However, Filipinos only spend an average of two and a half hours a week exercising. This rate was lower than the regional average of three hours and well below what most experts would recommend.
READ ALSO: WOW! This woman's fats saved her life, find out how
The Filipinos' unhealthy eating habits were also discussed, as the surveyed showed that eighty-four percent (84%) of respondents revealed that they have a tendency to eat mindlessly. Eighty-one percent (81%) admitted that they eat unhealthy snacks between meals and seventy-one percent (71%) liked to eat close to bed time.
"Attempts to eat healthier are still restricted to the basics of drinking more water and eating more fruits and vegetables," Isaac said.
The research director also claimed that the Internet was the cause for this unhealthy living.
"Though Internet adoption is still lower in the Philippines relative to some other markets in the region, Internet and smartphone use are growing rapidly and social networking is extremely popular among those who are online," he said.
READ ALSO: 9 healthy foods that can easily kill you. The last one is shocking
The study showed that Filipino adults spend one and a half hours a day on the Internet for non-work purposes. This meant that they have lesser time for sleep, exercise, and will eventually lead to acquiring bad posture. Currently, thirty percent (30%) of Filipino parents admitted their children do not get enough exercise and twenty-two percent (22%) said their children do not get enough sleep. Too much time spent watching TV, playing video games or being online were the main culprits.
There were also high levels of concerns about the Filipinos' health conditions – heart disease, stroke, diabetes, respiratory illnesses, being bedridden/wheelchair bound, and cancer. A significant number of adults also expressed concerns about their mental health such as Alzheimer's or senility, anxiety, and depression. All of these fears were much higher than the regional averages.
Will the Filipinos bounce back from this low ranking? Share with us your health tips by commenting below!
READ ALSO: Reheated rice can cause food poisoning, find out how
Source: Kami.com.ph