Ampatuans Officially Endorse Binay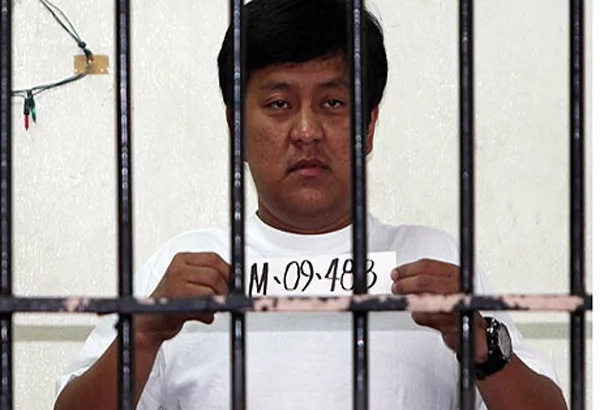 The Ampatuans have officially endorsed Vice President Jejomar Binay.
In the proclamation rally of the United Nationalist Alliance in Talayan town Tuesday, the influential Ampatuan clan in Mindanao have formally declared Jejomar Binay as their presidential bet.
Among those who showed up at the rally was Sajid Ampatuan, son of the late clan patriarch Andal Sr., who is out on bail on multiple murder charges over his alleged role in the November 23, 2009 massacre of 58 persons, 32 of them media workers, in Ampatuan town.
The Ampatuans have been infamous since 2009 because of the Maguindanao massacre where there were 58 victims in total, most of them journalists and members of the media.
The 2009 slaughter targeted a convoy on its way to file the candidacy of then Buluan vice mayor Esmael Mangudadatu, who planned to run for governor against then Datu Unsay Mayor Andal Ampatuan Jr., who is accused of leading the gunmen who carried out the mass murder.
The Maguindanao capital has since been transferred to Buluan.
Even if many of the members of the Ampatuan clan have been put on trial for murder, the Ampatuans remain politically influential in Maguindanao and hold at least 10 of the 36 towns present.
Among the clan members who attended the UNA rally were Datu Benzar Ampatuan, who is seeking reelection as mayor of Mamasapano; and Bai Kristina Ampatuan, who is running for mayor of Datu Hoffer and is the daughter of former Autonomous Region in Muslim Mindanao Zaldy Ampatuan, also on trial for the massacre.
At the height of the Ampatuans's control of Maguindanao, during the presidency of Gloria Macapagal-Arroyo, the province gained notoriety as the alleged hub of fraud in the 2004 elections, when popular action star Fernando Poe Jr. could hardly get any votes when he challenged Arroyo, and the 2007 polls, when the administration senatorial slate managed a clean sweep.
photo from philstar.com
Source: KAMI.com.gh