PNoy, only president who stood against China in court
- Despite our trade relations with China, former president Benigno Aqunio Jr. brought China to the international court over territorial disputes
- Aquino said that he got his courage from the Filipino people
- This move sent the message to the world that the Philippines, albeit always bullied, will always fight for what rightfully belongs to it
Suing China was probably one of the most difficult decisions former President Benigno "PNoy" Aquino had to make.
According to reports, the Philippines' second biggest trading partner is China, the homeland of no less than 1.5% of the population of the country.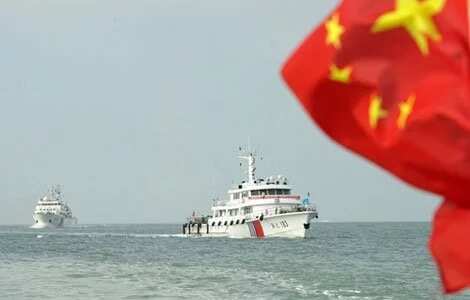 Admittedly, Aquino revealed that he wasn't fully sold out in going against China.
READ: [VIDEO] China is worried over South China Sea dispute arbitration; here's why
He was worried about how China, a strong force in Asia would treat us if we push for the case.
However he then said: "But being confident that the people are there, that if you present the facts to them, they will see how reasonable our position, how logical, how correct. We can count on their support."
On January 2013, the Philippines officially filed an arbitration case against the strong nation of China over the West Philippine Sea, a part of the South China Sea.
READ ALSO: China to PH on territory issue: 47 countries support us
Aquino made history by being the only president who stood against China in international court over the long-standing territorial disputes in the West Philippine Sea.
Following the confrontation between the Chinese and Philippine vessels in what is more known as Scarborough Shoal (Panatag Shoal), the Aquino administration initiated the arbitration case, which is now pending at the Permanent Court of Arbitration in The Hague, Netherlands, from where the countries expect a ruling this July. Said move is to have long-lasting solution to the area dispute.
"If the Chinese sense that we're only good for diplomacy but when it comes to things on the ground, we're a little bit averse, then they will keep on probing and probing and pushing and pushing you if you don't push back. This is their typical bully thing," cautioned Security analyst Jose Antonio Custodio.
READ: Chinese foreign minister claims more countries side with them on SCS dispute
Aquino, standing as the father of the people of his nation, guarded and protected his land from an antagonistic alien.
In any case, Aquino said he did what mattered most: protect his land from an aggressive neighbor.
The President was correct when he said, "Malinaw ang pahiwatig natin ngayon sa buong mundo: Ang sa Pilipinas ay sa Pilipinas."
(Our message to the whole world is crystal clear: What belongs to the Philippines belongs to the Philippines.)" -HB, Kami Media
READ ALSO: China offers to build Manila-Clark railway in 2 years
Disclaimer: The views expressed here are solely those of the author in her private capacity and do not in any way represent the views of Kami.com.ph.
Source: KAMI.com.gh