- A 4th grader started his obsession on porn after catching his father watch one
- He grew more addicted as he aged, even engaging in cyber-sex forums online until he was caught by his mother
- He is on his way to recovery
- There are others though, who instead of being reprimanded to avoid addiction, were even backed by parents
They say the apple does not fall far from the tree, so it is only natural when boys as young as 10 years old started to form an addiction to porn.
An unnamed boy was caught in a whirlwind of confusion and interest as he accidentally saw his father watching videos – ones featuring naked people doing certain activities – through a door left ajar.
This left him to search for something similar to what he saw on his phone. With everything the world wide web has to offer, it is not surprising that the young child managed to find what he was looking for so easily. Instantly, he got hooked – watching one or two videos every night before falling asleep.
READ ALSO: LOOK: Boy dies after non-stop masturbation
By 6th grade, he was more open about his sexual exploration. He began sharing links and discussing it with fellow viewers in school.
However, it was when he reached the ripe years of high school that he took a huge leap. He started to engage in cyber-sex on online forums and chat rooms in the hopes of attaining a higher level of sexual experience. In addition to these, he saved photos of nude women and anything that would spark his interest on his phone.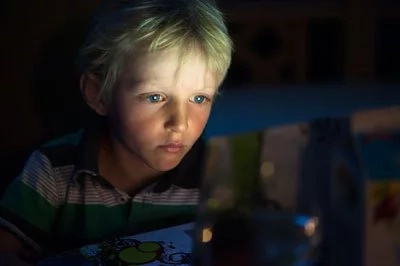 He continued his escapades until he was caught by his mother one day. Flabbergasted, his mother confided to his father, and an angry confrontation ensued between the parents and the boy. Embarrassed of his current predicament, he ran away from home. Fortunately, his parents easily found him and convinced him to return home.
READ ALSO: Guys discuss the worst mistakes girls make during sex
Manager Chong Ee Jay of Touch Cyber Wellness admitted how his parents were conflicted in the situation, refusing to even consult the school counselor as they were concerned on how it would reflect on their son.
In the end, he was checked into counseling and had a monitoring software installed on his phone. This will last for about 3 months, whilst being mentored a support group.
It seems that discovering pornography at a young age is a pressing issue on the youth nowadays, as there had been several cases similar to the 10-year old boy.
READ ALSO: 10 craziest sex records ever. Number 7 is really shocking!
Chief executive of Agape Group Holdings, Delane Lim, opened up about a same encounter when he was conducting a youth leadership camp earlier this year in an elite secondary school. In the middle of his discussion, he took notice on how a group of boys were giggling while hovering over a smartphone. Upon inspection, he found out that they were watching Japanese porn.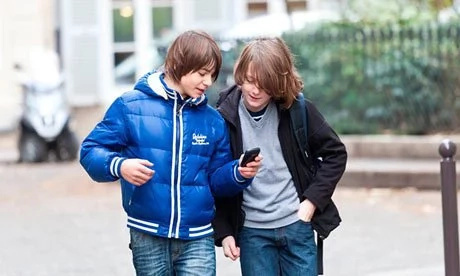 The leader of the group confessed of knowing the website when he saw it on his father's iPad. Eventually, the teen defended himself and argued how pornography is art and how it was another form of sex education.
Acknowledging his child's points, the father also challenged the teacher with the situation – insinuating that nothing was wrong with the incident and his son was a growing boy – when he was called to the office.
READ ALSO: WATCH: You won't believe what this man used to sexually assault 3 young girls
Ultimately, the school decided to send him to one or two sessions of counseling but failed to see the improvement when his father continued to support him.
Chong claimed that what was important for these boys was for a trusted community to be there when they need help.-DN, Kami Media
READ ALSO: WATCH: 'Erotic thoughts' cause porn star's car accident
Source: Kami.com.ph