Woman's fats save her life
- Jen Sheehan's weight troubles began when she was young and her average diet consisted of eating two whole chickens
- She survived a car accident because of her "useless" fats
- She is still on her way to a better lifestyle, but managed to drop her weight to less than 80kg after an operation
A woman, who managed to narrowly avoid death, was grateful to her weight of roughly 215 kg which served as an airbag in a horrible car accident. It was the only moment in her life that her fats have brought her good.
Jen Sheehan's weight problem started when she was still a child. At 12 years old, she weighed about 95 kg and was a size 18 – a reason that made her a target to bullies.
She was ashamed of her weight, recalling how one incident in PE class made her want the 'earth to swallow her whole.' They were tasked to weigh themselves and measure their BMIs, sharing the results to everyone in front afterwards. With her weight that is twice the average of the entire class, Jen was aware of her troubles but refused to do anything about it.
READ: For the wife, the mistress deserves this; here's why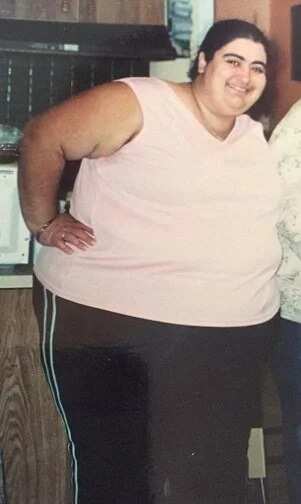 It continued to worsen from then as her parents separated when she turned 16. Apart from eating her way through devastation, her daily diet consists of more than what an average person could consume in 2 or 3 days.
She claimed to have started her days then with a milkshake out of pints of full-fat milk, with several scoops of ice cream, and thick chocolate syrup.  By lunch, she would be ready for a whole pizza, 2 large meals from a fast food chain – all flushed down with another serving of chocolate milk. On days she would feel eating 'healthy,' she shared of having 5 toasted cheese and tomato sandwiches. But that was not all; it was during dinner when she would have her heaviest meal. She would have a 500g pack of cooked pasta – coated with thick cheese and 2 whole chickens – all for her. She confessed that aside from these, there was also constant snacking throughout the day.
Her awful lifestyle caught up with her when she suffered a stroke in 2005, at the young age of 25 with a massive weight of 203kg. The stroke put a hole in her heart and formed a blood clot, to which prompted for her to lose her vision for a while.
RECOMMENDED: This woman is like Jesus to the dying and forsaken by parents hospice babies
This still did not serve as a warning for her to quit her ways. She shamefully recalled how she had an 'addiction she could not break.'
What managed to wake her up from her trance was her accident in 2006 wherein she was lucky enough to survive – with her weight saving her. However, she still received injuries such as huge slice on her right leg – deep enough for the bone to peak through, and a terrible crushed toe – to which was amputated later on.
She made it through intensive therapy but after being released from the hospital in just 3 days, she was returned soon when doctors found maggots feasting on her leg.
READ: Top five stories of time travel which will leave you in disbelief; here's why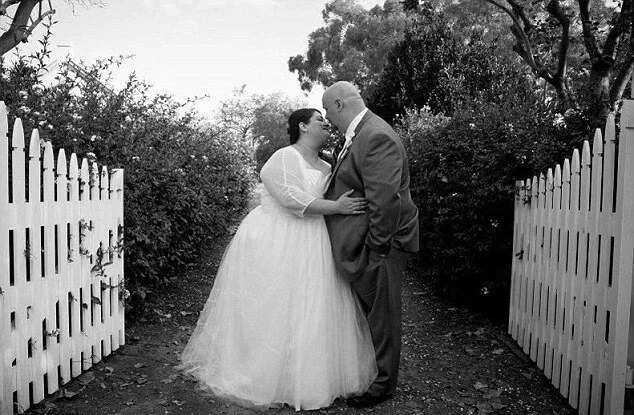 It was on her way to recovery that things slowly started to fall into place. She met her husband through Facebook – started out as opponents in a game on the website, and after getting to know more about each other, they decided to meet a few months later. Deeming that she needed a change of landscape, Jen flew to Canada and she shared that her weight did not affect Ron's feelings of her, marrying each other two years later.
At present, Jen could only afford to eat more than tiny spoonfuls – following her gastric sleeve which slipped off most of her weight. This left her with an abundance of saggy skin, but Jen refused to be tied down with this, despite feeling sad about it – she shared that she can finally walk without any aids and has been actively visiting the gym six days in a week. -HB, Kami Media
"I've been through so much. Ron loves me as I am," she added, now only weighing 76kg.
RECOMMENDED: #BFFGoals: Walang forever; find out why
Source: KAMI.com.gh